The Startech DB11 SP610 is POWERED BY BRABUS!
페이지 정보
작성자
관리자

(198.♡.231.75)
댓글
0건
조회
66회
작성일

19-01-04 03:00
본문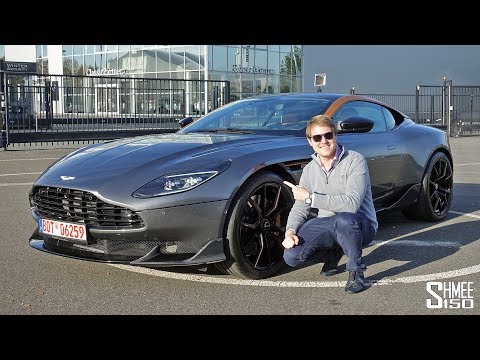 What happens when the wizards at Brabus take their hands to the AMG supplied V8 in the Aston Martin DB11? You get the new Startech DB11 SP610 - with 610 horsepower and a snappier exhaust system! Join me for a walkaround and test drive to see if the Brabus magic manages to perform.
With a host of modifications we can start from the exterior to see the carbon fibre aero parts, the new Monostar wheels, and the copper colour scheme applied to this car. On the interior the DB11 has received a complete retrim with new leathers, anodised toggles and embroideries. Mechanically the power is raised with the Brabus PowerXtra SP610 performance upgrade to 610PS and 800nm, more than the standard car by 100PS and 125nm - and in fact more torque than the new DB11 AMR V12 that has 'just' 700nm.
In addition there is also a new exhaust system which provides plenty of entertainment during a test drive out on the German Autobahns. To bring things to a close we can also take a more detailed look at the level of changes that Brabus have made to the interior, in this case through the Startech arm as their first Aston Martin project now the cars are featuring engines from Mercedes-AMG.
Thanks for watching, Tim
Subscribe:
http://bit.ly/Shmee150YT
Website:
http://www.shmee150.com
Facebook:
http://www.fb.com/shmee150
Instagram:
http://www.instagram.com/shmee150