Here's EVERYTHING a Ford GT Owner Needs to Know!
페이지 정보
작성자
관리자

(152.♡.182.24)
댓글
0건
조회
91회
작성일

19-01-02 03:00
본문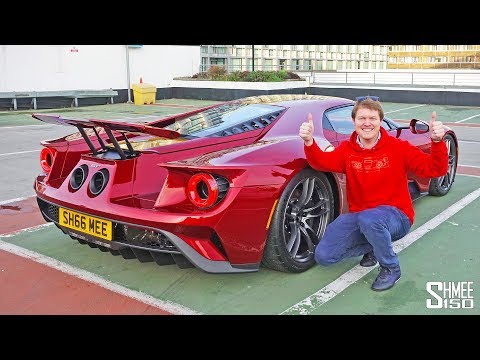 The Ford GT is no ordinary car by any stretch of the imagination so there's an awful lot for a new owner to take in! During the handover day, you are taking on a full induction tour to cover lots of the ins and outs, and now having become familiar with it join me for a run over of all of its features!
Upon handover, each GT owner is given a full induction tour to the Ford GT by their Delivery Specialist to be shown how every single aspect of it works. From simple functionality like operation of the doors and infotainment, to the complex drive modes and emergency access, so we can run through it all to show you the details and both the quirks and features (as my fellow YouTuber, Doug Demuro would say) and cover just about everything. For example, how do you get into the car if the battery goes flat? What secret storage areas do you have available? How does it go into the super-low Track Mode?
My Ford GT is uniquely painted in Liquid Red with extended palette Alan Mann Racing Gold stripes, joined for the spec by the graphite wheels and satin carbon fibre exterior parts, with the Dark Energy interior. On one of my very first (slow paced) outings, it's an opportunity to show you around the spec I've chosen as well as all of the details of the car, inside and out.
With a couple of miles now on the clock, I've been very careful about driving it due to not yet having installed Paint Protection Film at Topaz; however the kind team from Multimatic had installed some temporary film on the most vulnerable areas in the arches, under the door sills and through the aero parts. In any case, this has given me an opportunity to learn a little about how it works and what it can do, but really has me itching to get out there and drive it in anger when all is done!
Thanks for watching, Tim
Subscribe:
http://bit.ly/Shmee150YT
Website:
http://www.shmee150.com
Facebook:
http://www.fb.com/shmee150
Instagram:
http://www.instagram.com/shmee150