???? LIVESTREAM: The Best Tuned Cars In America | American Tuned s1 ft. Rob Dahm
페이지 정보
작성자
관리자

(220.♡.106.7)
댓글
0건
조회
12회
작성일

23-03-17 02:56
본문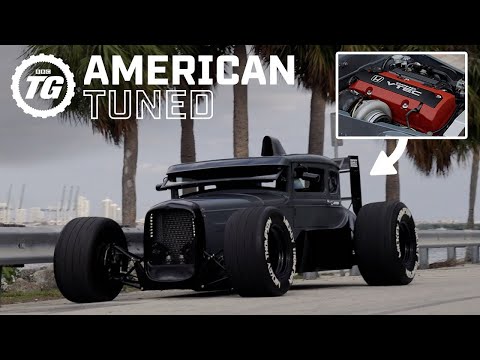 Join modified car lover and 1240bhp 4-Rotor Mazda RX-7 owner Rob Dahm as he travels across America in the search of some of the US's most insane builds. Stream this 10-part YouTube series and get ready to see 1500hp Donks, an F1-style hot rod, the world's fastest Corvette, and more. 
Stay tuned for our Livestream of Series Two coming soon.
MORE ABOUT TOP GEAR:
Want to watch a bit of Top Gear on the internet? Welcome to the most comprehensive collection of official clips you'll find on YouTube. Whether you're searching for a caravan challenge, Ken Block in the Hoonicorn, cars versus fighter jets, Stig power laps or the latest Chris Harris Drives, you can find all the iconic films here.
Want to share your views with the team? Join our BBC Studios Voice:
https://www.bbcstudiosvoice.com/register
This is a commercial channel from BBC Studios.
Service & Feedback
https://www.bbcstudios.com/contact/contact-us/