ROAD DRIVE: Is The £2.5m Aston Martin Valkyrie Too Extreme For The Road? | Top Gear
페이지 정보
작성자
관리자

(34.♡.82.69)
댓글
0건
조회
18회
작성일

23-03-11 01:30
본문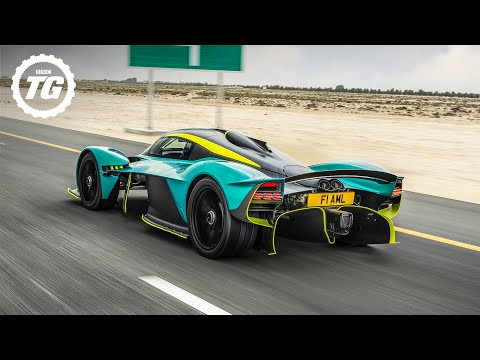 You've already seen the Valkyrie on track, but look, it has numberplates, this is a road legal machine. Remove the front plate and that's where the first aid kit is tucked away. Ready distributed for you if you have a shunt. So what's it like out there, amongst the Corollas and SUVs? In a world exclusive, Ollie Marriage spent the day driving Aston's 1155bhp naturally aspirated V12 hypercar around the streets, drive throughs, cityscapes and oil fields of Bahrain, to see just how liveable the Valkyrie actually is. Oh, we should point out the 150mph standing start acceleration was done on track. Not in the centre of Manama. Obviously.
Subscribe to Top Gear for more videos:
http://bit.ly/SubscribeToTopGear
00:00 Intro
00:32 Valkyrie on the road
02:09 Noise
03:30 Ride comfort
05:11 Night driving
06:34 Conclusion
WATCH MORE TOP GEAR:
First Looks:
https://bit.ly/TGFirstLooks 
First Drives:
https://bit.ly/TGFirstDrives
American Tuned ft. Rob Dahm:
https://bit.ly/TGAmericanTuned
MORE ABOUT TOP GEAR:
Welcome to the official home of Top Gear on YouTube. Here you'll find all the best clips from your favourite episodes, whether that's Ken Block drifting London in the Hoonicorn, Chris Harris in the latest Porsche 911 GT3 or classic Top Gear clips from Clarkson, Hammond and May. You'll also find the latest performance car reviews from the TopGear.com crew, our brand new series American Tuned with Rob Dahm and the fastest power laps from our in house performance benchmark: The Stig.
This is a commercial channel from BBC Studios.
Service & Feedback
https://www.bbcstudios.com/contact/contact-us/