Chris Harris Drives The Aston Martin Valkyrie | Top Gear
페이지 정보
작성자
관리자

(34.♡.82.67)
댓글
0건
조회
11회
작성일

23-03-07 02:00
본문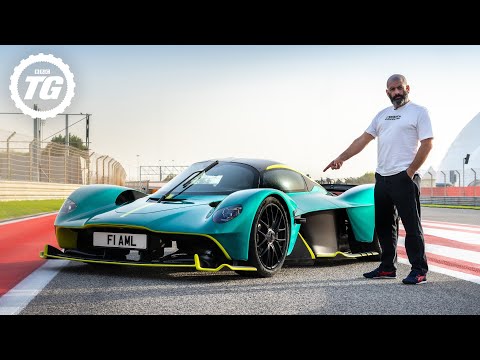 At long last Aston's £2.5 million F1 car for the road has landed. But is it any good? To find out, we bolted Chris Harris into the 1,160bhp skeletal hypercar and sent him around the Bahrain F1 track.
Subscribe to Top Gear for more videos:
http://bit.ly/SubscribeToTopGear
WATCH MORE TOP GEAR:
First Looks:
https://bit.ly/TGFirstLooks 
First Drives:
https://bit.ly/TGFirstDrives
American Tuned ft. Rob Dahm:
https://bit.ly/TGAmericanTuned
00:00 Intro
00:37 The Valkyrie
04:35 Specs
06:44 The Valkyrie AMR Pro
08:06 Conclusion
MORE ABOUT TOP GEAR:
Welcome to the official home of Top Gear on YouTube. Here you'll find all the best clips from your favourite episodes, whether that's Ken Block drifting London in the Hoonicorn, Chris Harris in the latest Porsche 911 GT3 or classic Top Gear clips from Clarkson, Hammond and May. You'll also find the latest performance car reviews from the TopGear.com crew, our brand new series American Tuned with Rob Dahm and the fastest power laps from our in house performance benchmark: The Stig.
This is a commercial channel from BBC Studios.
Service & Feedback
https://www.bbcstudios.com/contact/contact-us/