Hand-sculpted S14-powered BMW 1602 | Top Gear
페이지 정보
작성자
관리자

(34.♡.82.70)
댓글
0건
조회
16회
작성일

23-01-21 02:00
본문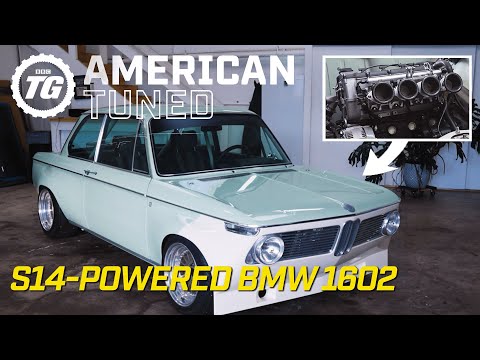 Rob drives a BMW whose story starts with its builder. A Frenchman from the Normandy coast who came to California to shape surfboards, and ended up hand-building one of the coolest widebody, S14-powered 1602s we've ever seen, It's a flawless, extremely lightweight detail-oriented restomod, with exquisitely hand-done composite work.
Subscribe to Top Gear for more videos:
http://bit.ly/SubscribeToTopGear
MORE ABOUT TOP GEAR:
Want to watch a bit of Top Gear on the internet? Welcome to the most comprehensive collection of official clips, you'll find on YouTube. Whether you're searching for a caravan challenge, cars versus fighter jets, Stig power laps, Chris Harris Drives or the latest from the motoring world you can find all the iconic films here.
Want to share your views with the team? Join our BBC Studios Voice:
https://www.bbcstudiosvoice.com/register
This is a commercial channel from BBC Studios.
Service & Feedback
https://www.bbcstudios.com/contact/contact-us/