Charger SRT Hellcat vs F-150 Raptor vs Audi RS3: Cops and Robbers Car Chase | Top Gear Series 32
페이지 정보
작성자
관리자

(34.♡.82.70)
댓글
0건
조회
14회
작성일

23-01-20 01:30
본문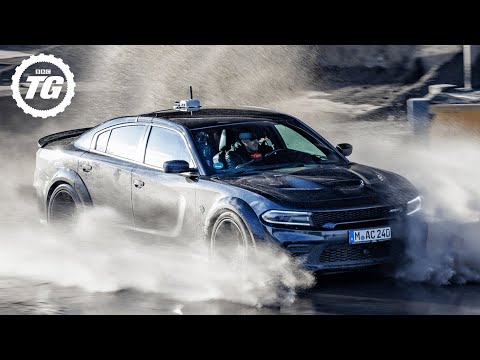 A Dodge Charger SRT Hellcat, an F-150 Raptor and a fighty little Audi RS3: not your average telly police car these days, are they? But should they be? Watch Chris, Freddie and Paddy lay down the law - and some rubber - to find out which one is worthy of the TV cop car hall of fame...
Subscribe to Top Gear for more videos:
http://bit.ly/SubscribeToTopGear
MORE ABOUT TOP GEAR:
Want to watch a bit of Top Gear on the internet? Welcome to the most comprehensive collection of official clips you'll find on YouTube. Whether you're searching for a caravan challenge, cars versus fighter jets, Stig Power Laps or the latest from Chris Harris, you can find all the iconic films here. Find all of our big hitters, plus the latest from TopGear.com (including the latest news, reviews and features), right here.
This is a commercial channel from BBC Studios.
Service & Feedback
https://www.bbcstudios.com/contact/contact-us/