Stig Lap: Litchfield-tuned Toyota GR Yaris | Top Gear
페이지 정보
작성자
관리자

(66.♡.79.113)
댓글
0건
조회
14회
작성일

23-01-12 02:03
본문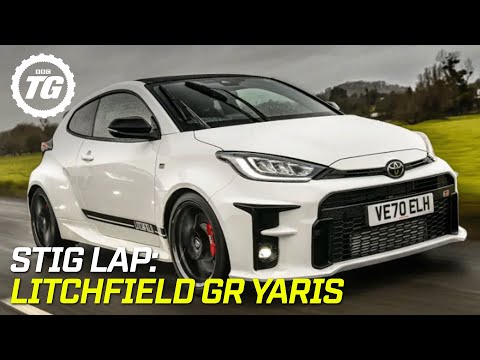 Yep, Brit tuner Litchfield has done some unholy things to one of the hot hatch hall of fame's newest entrants, the mighty Toyota GR Yaris. Boss Iain Litchfield bought a pair of Toyotas to "accelerate" the tuning programme early last year. And initial tests boosted the Toyota's 257bhp, 1.6-litre three-pot turbo to something a little more rounded: 300bhp. So to see just how far Litchfield's hot hatch sorcery had gone, we scrambled The Stig - on one of the hottest days of last summer - and pointed him in the direction of the Top Gear Test Track. The time? Over two and a half seconds quicker than the standard car...
Subscribe to Top Gear for more videos:
http://bit.ly/SubscribeToTopGear
MORE ABOUT TOP GEAR:
Want to watch a bit of Top Gear on the internet? Welcome to the most comprehensive collection of official clips you'll find on YouTube. Whether you're searching for a caravan challenge, cars versus fighter jets, Stig Power Laps or the latest from Chris Harris, you can find all the iconic films here. Find all of our big hitters, plus the latest from TopGear.com (including the latest news, reviews and features), right here.
This is a commercial channel from BBC Studios.
Service & Feedback
https://www.bbcstudios.com/contact/contact-us/