This Secret Dealer Sells White Toyotas That Save The World | Top Gear
페이지 정보
작성자
관리자

(66.♡.66.5)
댓글
0건
조회
4회
작성일

22-11-22 02:15
본문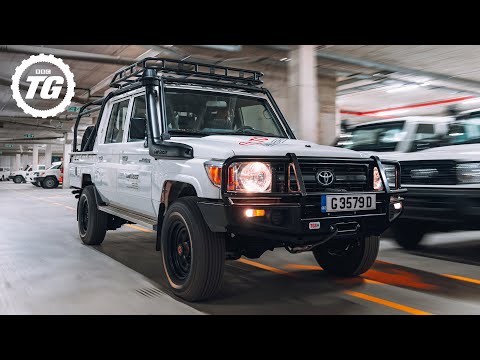 That white Land Cruiser you saw on the news last night? Chances are it came through here. The back of shot cars seen in every report from war zones and aid programmes to disaster relief and third world development projects? At one time they probably called this home. Around 650 vehicles – more specifically 650 white Toyotas – leave here every month destined for global hotspots. Welcome to Toyota Gibraltar Stockholdings (TGS), the world's most remarkable car dealership. Let Top Gear Magazine's Ollie Marriage show you around...
Chapters
0:00 The J70 Land Cruiser
0:37 Tour of Toyota Gibraltar Stockholdings
1:57 Why Gibraltar not Japan?
2:40 Vehicle Customisation and Customers
5:12 Where They End Up
5:48 Outro
Subscribe to Top Gear for more videos:
http://bit.ly/SubscribeToTopGear
MORE ABOUT TOP GEAR:
Want to watch a bit of Top Gear on the internet? Welcome to the most comprehensive collection of official clips you'll find on YouTube. Whether you're searching for a caravan challenge, Ken Block in the Hoonicorn, cars versus fighter jets, Stig power laps or the latest Chris Harris Drives, you can find all the iconic films here.
Want to share your views with the team? Join our BBC Studios Voice:
https://www.bbcstudiosvoice.com/register
This is a commercial channel from BBC Studios.
Service & Feedback
https://www.bbcstudios.com/contact/contact-us/