Behind The Scenes: Chris Harris Drives The AMG One At The Nurburgring | Top Gear
페이지 정보
작성자
관리자

(66.♡.79.117)
댓글
0건
조회
47회
작성일

22-08-25 07:00
본문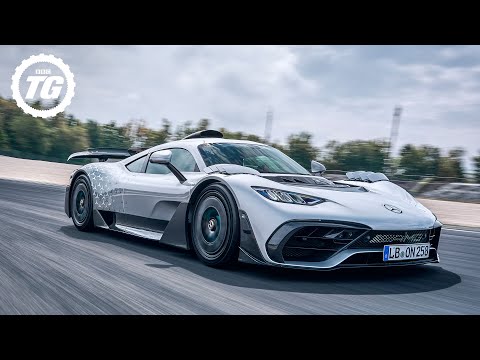 The Mercedes-AMG One almost broke the internet a couple of months ago. After an impossibly long wait, we finally got to have a poke around Merc's 1000bhp+ F1 car for the road. Head to this link if you missed our first look →
https://www.youtube.com/watch?v=Lyl-Yt7PBPo
But now we have something even more exciting to look forward to: Chris Harris behind the wheel of the car that has Lewis Hamilton's championship-winning engine in it. Yes, you read that right. And it's coming up in the next series of Top Gear.
In the interim, enjoy this exclusive look behind-the-scenes at an upcoming film from Top Gear Series 33 – hosted by Top Gear Magazine's Ollie Kew.
Subscribe to Top Gear for more videos:
http://bit.ly/SubscribeToTopGear
MORE ABOUT TOP GEAR:
Want to watch a bit of Top Gear on the internet? Welcome to the most comprehensive collection of official clips you'll find on YouTube. Whether you're searching for a caravan challenge, Ken Block in the Hoonicorn, cars versus fighter jets, Stig power laps or the latest Chris Harris Drives, you can find all the iconic films here.
Want to share your views with the team? Join our BBC Studios Voice:
https://www.bbcstudiosvoice.com/register
This is a commercial channel from BBC Studios.
Service & Feedback
https://www.bbcstudios.com/contact/contact-us/