FIRST LOOK: BMW M3 Touring - First Ever Official M3 Estate Car | Top Gear
페이지 정보
작성자
관리자

(66.♡.79.113)
댓글
0건
조회
93회
작성일

22-06-22 07:01
본문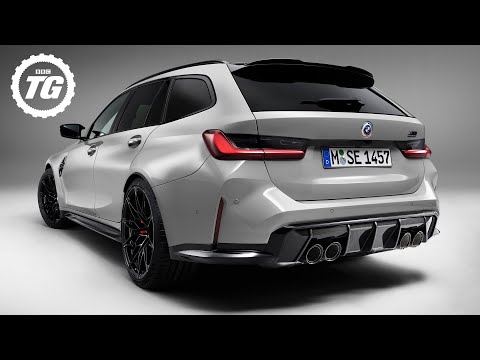 BMW has been building wagons since 1987, but over the last 35 years, the words 'M3' and 'estate' has always stayed very separate - until now. This is the BMW M3 Touring, which gets you access to the same 3.0-litre twin-turbo engine from the standard M3, now with added boot space for all your clobber. Performance looks promising: 4WD, 0-60mph in 3.7s (which is even faster than the M4 CSL), and a top speed of 174mph. All looks good on paper, but why have we had to wait so long for the M3 Touring, while rivals like Audi and Mercedes have been producing RS4 and C43 estates for years? We sent Top Gear Magazine's Ollie Marriage to find out.
Chapters
0:00 Intro
0:37 The Dull Stuff
1:30 Looks + Driving
1:58 Why It's Taken BMW So Long
3:17 Roof
3:40 Engine + Gearbox
4:07 Performance
4:19 International Markets
4:47 Interior + Infotainment
5:19 Outro
Subscribe to Top Gear for more videos:
http://bit.ly/SubscribeToTopGear
MORE ABOUT TOP GEAR:
Want to watch a bit of Top Gear on the internet? Welcome to the most comprehensive collection of official clips you'll find on YouTube. Whether you're searching for a caravan challenge, Ken Block in the Hoonicorn, cars versus fighter jets, Stig power laps or the latest Chris Harris Drives, you can find all the iconic films here.
Want to share your views with the team? Join our BBC Studios Voice:
https://www.bbcstudiosvoice.com/register
This is a commercial channel from BBC Studios.
Service & Feedback
https://www.bbcstudios.com/contact/contact-us/