The MISSING AMG From My Collection!?
페이지 정보
작성자
관리자

(66.♡.66.3)
댓글
0건
조회
4회
작성일

22-11-21 02:45
본문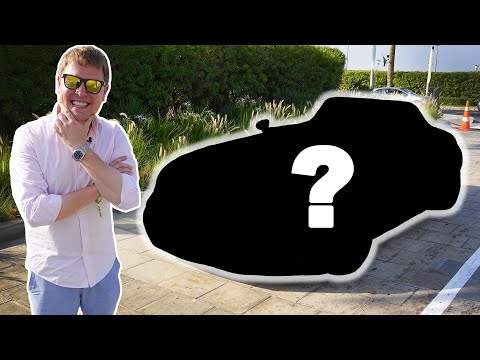 This is the Bussink Speed Legend, a Speedster variant of the AMG GT Roadster, and a car that has me wondering if it should be in my collection!? I've been wondering what it must be like since the introduction, but now with Gumball 3000 having arrived in Abu Dhabi, it's time to find out!
Only 5 Bussink Speed Legends were made, based on the AMG GT R Roadster and transformed into an open top Barchetta following in the footsteps of the SLR Stirling Moss theme from a decade prior. Inspired by F1, over head sits a SpeedBow akin to the Halo found on single seat race cars, engineered specifically for this low slung front-mid engined machine. In addition to the original 5, a further few AMG GT C based Speed Legends have also been produced, with this car being "00", the prototype.
With a strong 6-figure price tag, the Bussink team have certainly created something unique and filled a space left missing by the likes of Ferrari, McLaren and Aston Martin when it comes to integrating Motorsport elements into their road cars. All of the above have launched speedsters in recent years in a new market segment that's really picked up demand.
With this car wearing the livery of the 2022 23rd Gumball 3000 Middle East, and the chaos of the Formula 1 taking place in the background at Yas Marina, let's have a quick look around it before it's time to grab the keys, hop in under the Speedbow Halo, and go experience it for myself!
Thanks to the Bussink team for the opportunity to drive the Speed Legend. There's actually a RHD car currently available too...
https://www.instagram.com/bussinkautomotive
Thanks for watching, Tim
Chapters:
00:00 Intro
01:22 Bussink SpeedLegend Walkaround
05:34 First Drive
11:30 Highway Test
16:57 Return to Yas Marina
19:19 Extra Details
22:05 Wrap Up
#Bussink #SpeedLegend #TestDrive
Subscribe:
http://bit.ly/Shmee150YT
Website:
http://www.shmee150.com
Shop:
http://shop.shmee150.com
Instagram:
http://www.instagram.com/shmee150
Facebook:
http://www.facebook.com/shmee150