I Can't BELIEVE I'm SELLING This Supercar! Bye Bye to Another Shmeemobile
페이지 정보
작성자
관리자

(66.♡.79.102)
댓글
0건
조회
51회
작성일

22-10-03 02:15
본문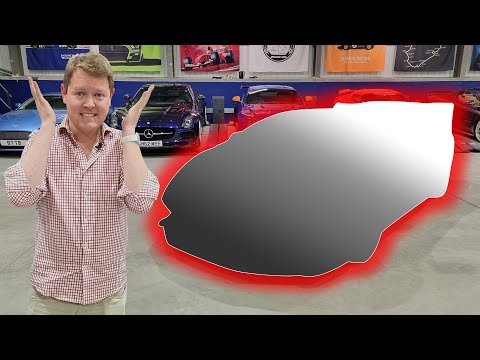 It's time to say farewell to one of the supercars from my collection! It might be a surprise to some, but we're taking my Lamborghini Huracan STO to Lamborghini Pangbourne to say farewell. Exactly a year to the day after I collected it, it's a sad goodbye to one of the craziest Shmeemobiles!
I bought the Huracan STO a year ago after a process choosing the specification and opting for some of the wildest colours I could manage; the bright Viola Bast that's contrasted with Giallo vinyl accents throughout the bodywork. It was my first ever Lamborghini, and what a place to start with something utterly extreme, brash and featuring a glorious 5.2l NA V10.
In the year since collection, on exactly this date last year, the car has driven the Nürburgring, visited the Lamborghini factory in Italy, been to numerous events and convoys, and my huge Where's Shmee Eurotour earlier in the year. However, needs must, and with many new cars joining the collection in the last year, plus the expansion of @The Shmuseum, growth of the team, other business investments, something has to give and that means saying farewell to one of the 'big ticket' Shmeemobiles.
It's not been an easy choice, and this decision is gutting in many ways. However a pragmatic view is needed, and of all the cars, it's the Huracan STO I've chosen to depart for reasons explained in the video. No doubt it will quickly find a new home and continue to be enjoyed, plus you never know but we might see it on the channel again in future.
Thanks for watching, Tim
Chapters:
00:00 Intro
01:34 Why Sell The STO?
08:41 Heading to the Dealer
16:29 Off the Motorway
18:02 Arriving at the Dealer
20:21 Final Goodbye to the STO
22:49 Wrap up
#Lamborghini #HuracanSTO #ForSale
Subscribe:
http://bit.ly/Shmee150YT
Website:
http://www.shmee150.com
Shop:
http://shop.shmee150.com
Instagram:
http://www.instagram.com/shmee150
Facebook:
http://www.facebook.com/shmee150