I Will BUY ONE OF THESE! First Drive in a Future Shmeemobile
작성일 22-09-20 02:15
본문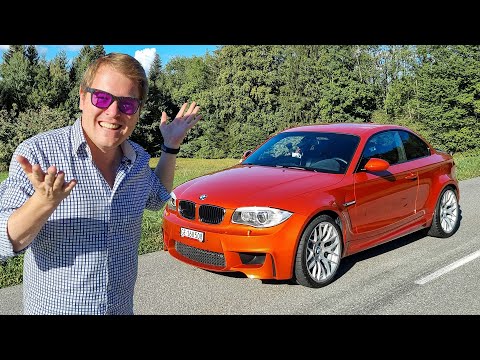 I can't believe I've never driven one of these before! The BMW 1M is the ultimate 1 Series Coupe, and having had a base diesel 1er Coupe back in the day, I've always been keen to find out what it's like. During a visit to the Swiss part of the Global Car Collection, today is that day!
The BMW 1 Series M Coupe launched a decade ago as a bit of a skunkworks project by a group of enthusiasts at BMW M, to take the Baby-BMW platform of the E82 1 Series and jazz it up a notch or two with components of the E92 M3. While the engine remains the N54 3.0l turbo straight-6, the power is up to 335hp and it's linked exclusively to a 6 speed manual gearbox. Significant parts of the rear subframe, suspension and brakes come from the V8-powered 3 series sibling, and as such on paper it is a recipe for awesome.
You join me with the Global Car Collection, and a bit of a teaser ahead of some stops to visit the other parts of the collection around the world, later in the year. My car of choice to drive today however is the BMW 1M for some significant and personal reasons. The first two cars I owned in the UK were my 1.2l Renault Clio followed by a BMW 123d Coupe; and having recently purchased a Clio V6 as the flagship model of the former, it's very tempting to acquire a 1M, as the flagship variant of the latter.
After taking a look at the BMW 1M beside the shores of Lake Geneva, it is promptly up into the mountains to see what it's made of, and whether it's a positive case of meeting your hero. Turns out, it's really quite epic and one of the best BMWs of recent times!
Thanks for watching, Tim
Intro:
00:00 Intro
01:36 Highlights
03:38 Engine
05:02 Getting Started
06:02 First Drive
12:42 Twisty Roads
15:14 Cult Following
17:34 Returned Back
18:49 Final Thoughts
19:53 Wrap Up
#BMW #BMW1M #FirstDrive
Subscribe:
http://bit.ly/Shmee150YT
Website:
http://www.shmee150.com
Shop:
http://shop.shmee150.com
Instagram:
http://www.instagram.com/shmee150
Facebook:
http://www.facebook.com/shmee150