New LAMBORGHINI URUS PERFORMANTE! First Look at the Track-SUV
페이지 정보
작성자
관리자

(66.♡.79.115)
댓글
0건
조회
45회
작성일

22-09-18 02:15
본문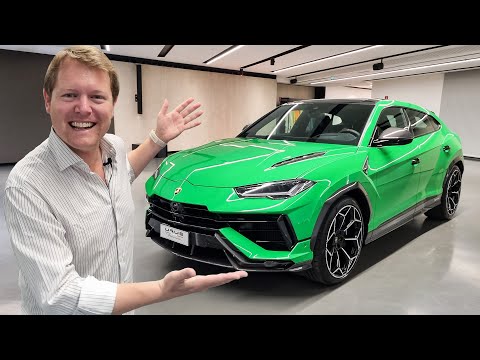 Lamborghini have upped the ante with their Super-SUV, with the new Urus Performante! With more power, in fact 666 horses, less weight, more carbon and extra downforce, the Performante brings it all to the table including a new Rally driving mode. Let's check it out at the Lamborghini factory in Italy!
After the immense success that Lamborghini have had with their first full production SUV, it was only a case of time until an upgraded version came along. Borrowing the Performante name tag from the Gallardo Superleggera and Huracan, the SUV variant follows a familiar philosophy. Beyond the weight savings and power hike, it also features an Akrapovic titanium exhaust, more aggressive bodywork, and further interior changes.
However, most strikingly to me, it's available directly from the factory with Pirelli Trofeo R tyres... an SUV that comes on semi-slicks! Join me here at the Lamborghini HQ in Sant'agata Bolognese, right above the assembly hall and production line, for a first look up close and in person to take in all the details of the new Urus Performante.
Thanks for watching, Tim
Chapters:
00:00 Intro
00:56 Highlights
03:02 Exterior
05:41 Interior
07:55 Start Up
09:23 Rear Seats
09:55 Trunk Space
10:22 Engine Bay
11:59 Weight Savings
13:15 Urus Factory Floor
13:46 Final Thoughts
15:36 Wrap Up
#Lamborghini #Urus #FirstLook
Subscribe:
http://bit.ly/Shmee150YT
Website:
http://www.shmee150.com
Shop:
http://shop.shmee150.com
Instagram:
http://www.instagram.com/shmee150
Facebook:
http://www.facebook.com/shmee150