I'M SELLING SOME OF MY CARS! The Future of the Shmeemobiles
페이지 정보
작성자
관리자

(66.♡.79.115)
댓글
0건
조회
72회
작성일

22-09-16 02:15
본문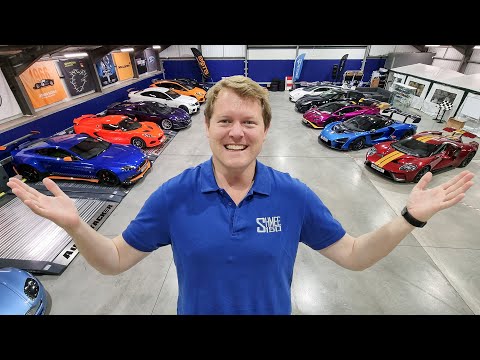 It's time to say goodbye to some of the Shmeemobiles! A full update from @The Shmuseum with some news on future cars but also what might be leaving soon. With the recent arrival of the Zenvo TSR-S, and over 10 other cars in the last year, it's time for some to move on...
After Damon from @DailyDrivenExotics recently discussed exactly the same topic, with so many recent additions and more on the horizon, it does mean that some have to go. Since moving into my new garage 15 months ago we've had the additions of the Zenvo TSR-S, Ferrari SF90 Stradale, AMG GT Black Series, Lamborghini Huracan STO and much more; yet none of the 'big' cars have ever left, and needs must, unfortunately it's time.
As always there are currently some missing cars out for various reasons and we'll soon be seeing my Clio V6 being ready for the first drive, the GT500 arriving from the USA, the Zenvo making its way to the UK, plus the GT Black Series eventually coming back home. However, while my AMG GT R Roadster has already departed for sale, it will very soon be joined by one or two others.
There are plans beyond even the Lotus Emira, Morgan Super 3 and Ferrari 296 GTS that will be joining the garage, plus with the Clio V6 project it's really whet my appetite to undertake some other similar projects.
On 24th and 25th September, I'm going to be at Petrolheadonism Live in Knebworth House with 8 or more of my cars! Be sure to get your tickets here:
https://www.petrolheadonism.live
Thanks for watching, Tim
Chapters:
00:00 Intro
01:11 My Next Car Plans?
04:21 The Missing Shmeemobiles
05:46 Big Line Up at Petrolheadonism Live
06:30 The Future Arrivals
09:40 GT Black Series US Tour
11:58 Which Cars are For Sale?
15:05 Cost of Maintenance in 2022
17:12 Cars on the Horizon
17:32 Wrap Up
#GarageUpdate #Shmeemobile #Shmuseum
Subscribe:
http://bit.ly/Shmee150YT
Website:
http://www.shmee150.com
Shop:
http://shop.shmee150.com
Instagram:
http://www.instagram.com/shmee150
Facebook:
http://www.facebook.com/shmee150