BMW's SUPER-WAGON is Here! First Look at the New M3 Touring
페이지 정보
작성자
관리자

(66.♡.79.225)
댓글
0건
조회
6회
작성일

22-06-22 07:01
본문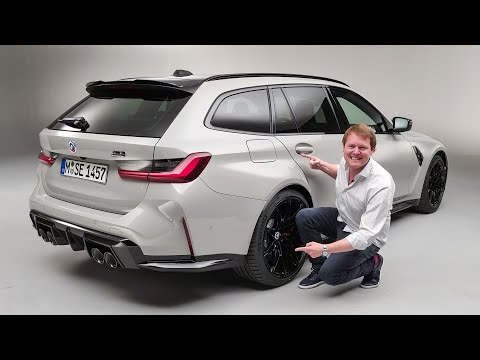 Let's take a first look at the new BMW M3 Touring! We've been waiting for BMW to make another super-wagon and they've finally done it, taking the latest M3 Competition platform and giving it the estate car treatment. Join me to check it out in detail!
There has never previously been a factory M3 Touring model; although a number have tried to replicate the formula taking 3 Series Touring and M3 models to combine them. This time around though, it's direct from BMW M, and arguably one of the coolest cars they could possibly release.
For a first look in the studio we can take in all the details of the changes that go into the updates to the M3 model itself, and the functionality offered with the tailgate of the Touring model. Available only as the Competition, that means it is available with only the 8spd Auto gearbox, and the M xDrive system; no manual hooliganism available with this one, but that isn't stopping it being quite the impressive car!
Thanks for watching, Tim
Chapter:
00:00 Intro
00:54 Walkaround
02:45 Touring and Tailgate
03:25 Interior with iDrive 8
06:06 Engine
06:54 Rear Seats
07:38 Trunk Space
11:18 Extra Interior Details
12:31 Start Up
12:35 iDrive 8 Details
15:08 Wrap Up
#BMW #M3Touring #FirstLook
Subscribe:
http://bit.ly/Shmee150YT
Website:
http://www.shmee150.com
Shop:
http://shop.shmee150.com
Instagram:
http://www.instagram.com/shmee150
Facebook:
http://www.facebook.com/shmee150