Bought the Right Car?! LOTUS EMIRA V6 FIRST DRIVE
페이지 정보
작성자
관리자

(66.♡.79.117)
댓글
0건
조회
5회
작성일

22-06-21 02:30
본문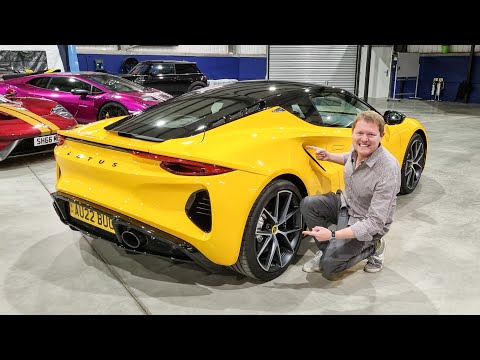 The countdown is on! The folks at Lotus have delivered an Emira V6 First Edition to @The Shmuseum in a near-identical spec to my inbound car, to take for a first drive and get a feeling for what it's like. Needless to say, I cannot wait for mine!
Lotus launched the Emira last year to huge interest, a replacement model to all of the Elise, Exige and Evora, consolidating the sportscar line into their last model ever that will feature a combustion engine (boo!); offering both the 3.5l Supercharged V6 sourced from Toyota, and a 2.0l Turbo i4 from AMG. I've chosen the V6, with the manual gearbox as opposed to the auto, in the same Hethel Yellow with contrasting Black Pack and in the Sport damper configuration; the latter being a topic of great discussion.
Available as both Tour spec, and Sport spec, it's no question that the more dynamic setup is exactly that; very much focused on track and that end of the spectrum, and I'd certainly love to also try a Tour down then line to experience the difference. However, for the time being it's a great first opportunity to fully discover the Emira inside and out; from the digital dashboard and displays, to the sounds of the supercharged engine.
Thanks for watching, Tim
Chapters:
00:00 Intro
00:56 Walkaround
05:54 First Drive
07:41 Sport Mode
12:48 Track Mode
15:46 Picking up the Pace
19:18 Full Interior Tour
23:53 Wrap Up
#Lotus #Emira #FirstDrive
Subscribe:
http://bit.ly/Shmee150YT
Website:
http://www.shmee150.com
Shop:
http://shop.shmee150.com
Instagram:
http://www.instagram.com/shmee150
Facebook:
http://www.facebook.com/shmee150