FORWARDISM #08 | Stefan Ponikva drives visionary ideas for the future of BMW | BMW Podcast
페이지 정보
작성자
관리자

(66.♡.79.102)
댓글
0건
조회
52회
작성일

22-07-22 17:39
본문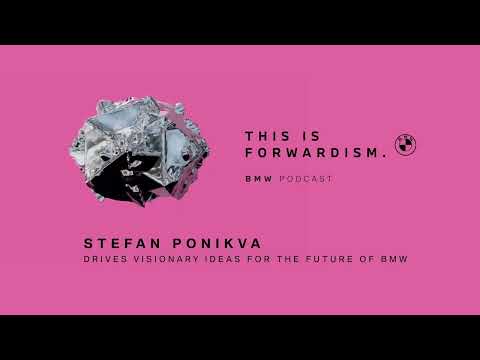 A new week means a new trip into the future for us. After seven episodes of THIS IS FORWARDISM and seven guests who have shared their definition of Forwardism with us, today Yomi finally talks to the very person who was instrumental in coining the term "Forwardism" for BMW.
Stefan Ponikva is Vice President Brand Communication and Experience at the BMW Group.
In this episode, he takes Yomi and us on a journey through the BMW cosmos and tells us what the term "Forwardism" means to BMW and to him personally.
He is known for his visionary ideas and we certainly see him as a pioneer of digital marketing – but would he actually call himself that? Let's find out together.
Find out more about our host Yomi Adegoke:
https://www.instagram.com/yomi.adegoke/?hl=en
Find out more about our guest Stefan Ponikva:
https://www.instagram.com/stefanponikva/?hl=en
02:00 THIS IS Stefan Ponikva
05:00 The definition of Forwardism
06:30 The meaning of brand experience
07:45 Creating a love brand
09:45 The power / the importance of digital storytelling
12:30 Culture Marketing
13:50 The pioneering role of BMWs metaverse JOYTOPIA
16:25 The future vision of BMW
20:55 The shift in the virtual worlds
23:30 JOY FOREVER
25:00 Welcome to Utopia
Tune in to find out what Forwardism sounds like. Want to know what Forwardism looks like? Experience a new dimension of luxury with the BMW i7:
https://www.bmwusa.com/future-vehicles/i7-luxury-sedan.html
For more exciting stories, go to BMW.com.
Spotify:
https://b.mw/spotify
iTunes:
https://b.mw/iTunes
Google Podcast:
https://b.mw/GooglePodcasts
Apple Podcast:
https://b.mw/ApplePodcasts
Deezer:
https://b.mw/deezer
#BMWPodcast #BMW #Forwardism #Design #Creativity #Future #Impact