FORWARDISM #07 | Douglas McMaster creates a new way of thinking in gastronomy | BMW Podcast
페이지 정보
작성자
관리자

(66.♡.79.113)
댓글
0건
조회
49회
작성일

22-07-15 17:00
본문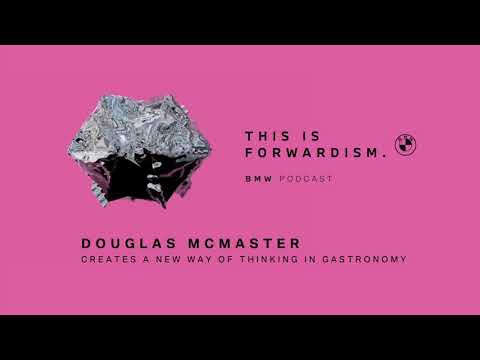 A kitchen without a bin – unimaginable? Not for Douglas McMaster. Douglas is a chef at the world's first zero-waste restaurant, Silo, which opened in London a year ago. He is shaping the future of gastronomy with his innovative and sustainable concept.
Douglas is a visionary who thinks several steps ahead to ensure our world is a good place to be in the future. He is a pioneer in the kitchen, the founder of a movement, and the creator of a food system for a sustainable future. And he has a vision.
Using the motto "Keep Creative, Cook Carefully, Waste Nothing," he shares his ideas and vision and shows the followers on his Instagram channel @zerowastecookingschool how they can cook creative dishes without creating waste.
Have a listen and let yourself be inspired by a new way of thinking.
Find out more about our host Yomi Adegoke:
https://www.instagram.com/yomi.adegoke/?hl=en
Find out more about our guest Douglas McMaster:
https://www.instagram.com/mcmasterchef/?hl=en
01:30 THIS IS Douglas McMaster
04:20 The meaning of Forwardism
05:15 A unique combination of perspective and reaction
06:30 The dark side of perfection
09:25 The influence of Joost Bakker and his future food system
11:05 Silo: The start of a movement
13:30 Waste as an indicator for unsustainability
16:50 The trifactor of zero-waste
19:45 The idea of upcycling
24:30 Jesus Water System
27:15 Welcome to Utopia
Tune in to find out what Forwardism sounds like. Want to know what Forwardism looks like? Experience a new dimension of luxury with the BMW i7:
https://www.bmwusa.com/future-vehicles/i7-luxury-sedan.html
For more exciting stories, go to BMW.com.
Spotify:
https://b.mw/spotify
iTunes:
https://b.mw/iTunes
Google Podcast:
https://b.mw/GooglePodcasts
Apple Podcast:
https://b.mw/ApplePodcasts
Deezer:
https://b.mw/deezer
#BMWPodcast #BMW #Forwardism #Design #Creativity #Future #Impact