FORWARDISM #06 | Vanessa Kingori breaks new ground in modern leadership
페이지 정보
작성자
관리자

(66.♡.79.117)
댓글
0건
조회
85회
작성일

22-07-08 22:57
본문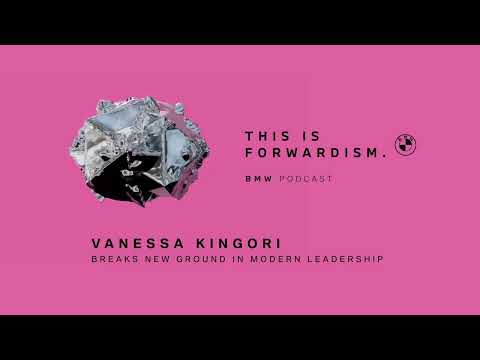 Are you ready for a new, refreshing, and innovative look into the future? Then you're ready for a new episode of THIS IS FORWARDISM.
Today, Yomi Adegoke speaks to Vanessa Kingori MBE, Chief Business Officer of Condé Nast Britain, British Vogue's Publishing Director, and Vogue European Business Advisor.
Vanessa Kingori is an entrepreneur, role model, and pioneer, and she knows how modern leadership works. How does a change-maker experience change?
What are the visions of a visionary? Which pioneers influence this pioneer? You can find out all that and more in an inspiring interview with Vanessa Kingori.
Find out more about our host Yomi Adegoke:
https://www.instagram.com/yomi.adegoke/?hl=en
Find out more about our guest Vanessa Kingori:
https://www.instagram.com/vanessakingori/?hl=en
02:00 GQ, Condé Nast, Vogue: The tasks of a pioneer woman
03:30 THIS IS Vanessa Kingori
05:30 The meaning of Forwardism
09:00 From the sunny Caribbean to the big city of London
12:00 Learning from children
14:30 Embracing change and new opportunities
19:00 Unlocking talent and supporting young people
21:10 Becoming a visible publisher
33:15 Vogue x BMW UK's scholarship "Forces for Change"
39:00 Welcome to Utopia
Tune in to find out what Forwardism sounds like. Want to know what Forwardism looks like? Experience a new dimension of luxury with the BMW i7:
https://www.bmwusa.com/future-vehicles/i7-luxury-sedan.html
For more exciting stories, go to BMW.com.
Spotify:
https://b.mw/spotify
iTunes:
https://b.mw/iTunes
Google Podcast:
https://b.mw/GooglePodcasts
Apple Podcast:
https://b.mw/ApplePodcasts
Deezer:
https://b.mw/deezer
#BMWPodcast #BMW #Forwardism #Design #Creativity #Future #Impact