FORWARDISM #03 | Marie Aigner pushes boundaries with sound-absorbing design | BMW Podcast
페이지 정보
작성자
관리자

(66.♡.71.119)
댓글
0건
조회
8회
작성일

22-06-17 17:00
본문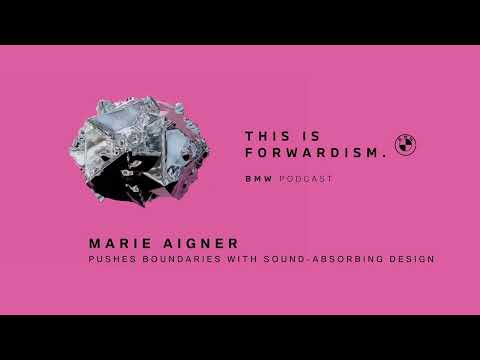 Friday is here again, and that means a new view, a new vision, a new journey. In today's episode, our host Yomi Adegoke creates a picture of the future together with architect and designer Marie Aigner.
Marie is known for her urban and classic solutions in interior architecture, furniture design and product development. Not only is she a multitalented architect, she is also a true pioneer – producing smart and aesthetic solutions for sound-absorbing design.
Wondering what that is all about? Marie Aigner and Yomi Adegoke will tell you.
They also talk about the impact of sustainability on work and everyday life, and look at the job of the designer in the metaverse.
Find out more about our host Yomi Adegoke:
https://www.instagram.com/yomi.adegoke/?hl=en
Find out more about our guest Marie Aigner:
https://www.instagram.com/studiomarieaigner/?hl=en
02:45 Hidden talents of Marie Aigner
03:40 The enthusiasm and interest for design
06:00 The meaning of Forwardism
07:25 The concept behind acoustic furniture
09:00 A pioneering spirit
10:40 Sound absorbing interior design
15:00 Digital architecture and intelligent design
16:00 The benefits of the metaverse
20:00 Welcome to Utopia
Tune in to find out what Forwardism sounds like. Want to know what Forwardism looks like? Experience a new dimension of luxury with the BMW i7:
https://www.bmwusa.com/future-vehicles/i7-luxury-sedan.html
For more exciting stories, go to BMW.com.
Spotify:
https://b.mw/spotify
iTunes:
https://b.mw/iTunes
Google Podcast:
https://b.mw/GooglePodcasts
Deezer:
https://b.mw/deezer
#BMWPodcast #BMW #Forwardism #Design #Creativity #Future #Impact