Car Patrol of Car City - Police Car Cartoons & Fire Truck Videos for Kids OFFICIAL LIVE
페이지 정보
작성자
관리자

(66.♡.79.82)
댓글
0건
조회
17회
작성일

19-06-19 19:09
본문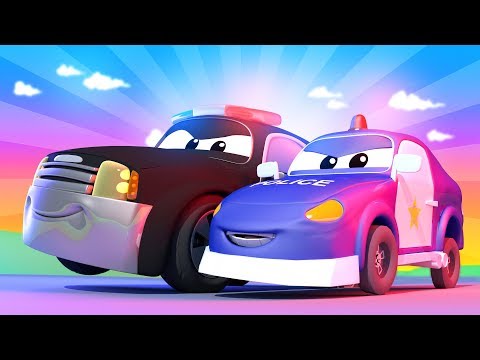 Get Car City World, the ultimate app for Car City little fans! Play games, learn through educational activities, watch episodes of Car City:
http://smarturl.it/CarCityApps
Download Car City apps and get tons of Car City videos, games and preschool lessons (iOS & Android):
https://mini-mango.com/
Subscribe for more Car Patrol Cartoon for Children :
https://www.youtube.com/channel/UCk4yvGr6PTBjE5rgPTmjB4Q?sub_confirmation=1
In this cartoon for kids, Matt the police car and Frank the fire truck are working on the investigation: The Car patrol already resolves many cases: "The Slide's Crash", "The stolen cakes" and "". Whenever the bulldozer, tractor, garbage truck, ambulance, bus needs help, Matt the Police Car and Frank the Fire Truck are always here to help.
Mat the police car, Hector the Helicopter and Frank, members of Car Patrol, help all the cars and trucks in need! Whenever a bulldozer, tractor, garbage truck, ambulance, bus, any construction truck like excavator, monster truck is stuck or needs help, Car Patrol is always there to solve their safety problems. Members of Car Patrol are real city heroes! This cartoon for children about trucks is ideal for boys and girls who are interested in cars!
Welcome to Car City, where cars and trucks live happily together. Follow the adventures of Tom the Tow Truck, always ready to help his friends, Mat the Police Car and Franck the Fire Truck the fearless Car Patrol detectives, Troy the fastest Train and Carl the Super Truck & many other friends in their incredible adventures.
Subscribe for more Car City Cars & Trucks cartoons for children :
https://www.youtube.com/channel/UC-PrBbBlScO9CmH_51fXqhQ?sub_confirmation=1
Wach the latest episode of Car City here :
https://goo.gl/SAfWUo
NEW! Car City Cartoon for Kids with Carl super Truck! Car Patrol! Tom the Tow Truck! Troy the Train! :
https://www.youtube.com/playlist?list=PLgFmDqLEBH62y4o62-6Dv-qoghdOEJJYn
Car Patrol of Car City Trucks Cartoon For Kids with Firetruck, Police Car, Train, Ambulance Tow Truck, Crane and Cars :
https://www.youtube.com/playlist?list=PLDdxVgau_yYy6N1ZGO81p203WOo8f5Gnu
All the episodes of Car City with Car Patrol, Carl Supertruck, Tow the Tow Truck and Troy the Train ! :
https://www.youtube.com/playlist?list=PLTnm-YYb9N8iLl2gl0gVr6YZrGlAtmkEV
NEW Car City Cartoon for Kids with Tom the Tow Truck, Carl Supertruck, Matt the Police Car, Frank the Firetruck and Troy the Train :
https://www.youtube.com/playlist?list=PLA5WxhnkgnM_Fcx2V8X1tduC8ZxEa4DNT