2021 BMW M3 6MT - POV Test Drive (Binaural Audio)
페이지 정보
작성자
관리자

(66.♡.65.3)
댓글
0건
조회
1회
작성일

21-07-19 23:00
본문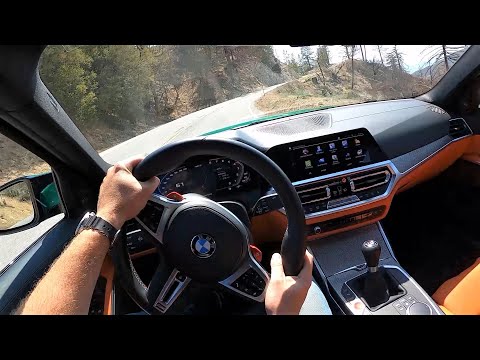 Base Price: $69,900
Price As Tested: $90,235
Horsepower: 473
Torque: 406 Pound-Feet
Weight: 3,840 Pounds
0-60 MPH: 4.3 Seconds
00:00 Interior, Walk Around, Engine, Trunk
03:32 Spirited Driving
09:46 City Street Driving
12:31 Highway Driving
Filmed by 16vPete:
https://www.youtube.com/channel/UC4clxykuWLkjzKYwJ15NNzg
Visit us at
http://www.windingroad.com
and
http://www.windingroadracing.com
Wear headphones! The audio in this video was recorded with in-ear binaural microphones. With headphones or earbuds on, you'll feel like you're actually sitting in the driver's seat.
We upload new videos every week that give quick insight into what our weekly test cars look, feel, and sound like when they're being driven joyfully. If you haven't already, subscribe!
Want to buy a Tesla? Use our referral link and get 1000 miles of free supercharging!
http://ts.la/charles72832
Who we are:
Winding Road Media presents automotive and racing products and information to car enthusiasts.
http://www.windingroadracing.com
offers products and services for car enthusiasts and racers.
Our Racing Channel:
https://www.youtube.com/user/WindingRoadRacing
Winding Road Magazine is a free weekly online magazine written for the car enthusiast, with an intelligent, entertaining perspective. Visit us at
http://www.windingroad.com
Twitter:
https://twitter.com/windingroadmag
Facebook:
https://www.facebook.com/WindingRoadMag/
Instagram:
https://www.instagram.com/windingroadmag/