1998 BMW E36 M3 4 Door Manual - POV Test Drive by Tedward (Binaural Audio)
페이지 정보
작성자
관리자

(174.♡.90.44)
댓글
0건
조회
13회
작성일

20-06-25 23:15
본문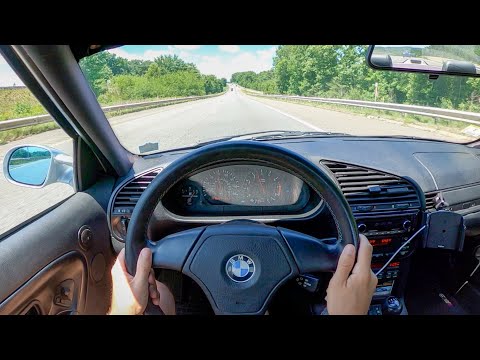 Visit us at
http://www.windingroad.com
and
http://www.windingroadracing.com
Mod List:
H&R Lowering Springs
Koni yellow shocks
Akg 95a subframe and differential bushings
Eibach front sway bay
Dinan rear sway bar
Turner adjustable rear end links
All new oem ball joints
All new oem hardware for the rear end
New control arm bushings
Poly RTABS
Rogue Engineering exhaust
Euro tails and headlights
Acs front lip
Electric fan conversion that always stays on
Upgraded water pump and thermostat
Wear headphones! The audio in this video was recorded with in-ear binaural microphones. With headphones or earbuds on, you'll feel like you're actually sitting in the driver's seat.
We upload new videos every week that give quick insight into what our weekly test cars look, feel, and sound like when they're being driven joyfully. If you haven't already, subscribe!
Who we are:
Winding Road Media presents automotive and racing products and information to car enthusiasts.
http://www.windingroadracing.com
offers products and services for car enthusiasts and racers.
Our Racing Channel:
https://www.youtube.com/user/WindingRoadRacing
Winding Road Magazine is a free weekly online magazine written for the car enthusiast, with an intelligent, entertaining perspective. Visit us at
http://www.windingroad.com
Facebook:
https://www.facebook.com/pages/Winding-Road/18921012131
0:00 Startup and Walkaround
2:17 Back Road
6:15 Highway Driving
9:13 Exit and Shut down