Daniel Ricciardo in a Renault Clio V6 | Top Gear Taxi
페이지 정보
작성자
관리자

(119.♡.40.134)
댓글
0건
조회
38회
작성일

19-07-31 17:00
본문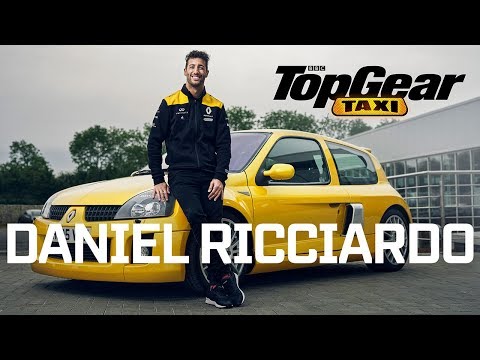 It's been a tricky start to the season, following a big-money move from Red Bull to Renault, but if anyone can find the silver lining it's Mr Smiley himself. Top Gear Magazine's Jack Rix goes for a drive with Danny Ric in Renault's hilariously overpowered mid-engined hot hatch, the Clio V6. Subscribe to Top Gear for more videos:
http://bit.ly/SubscribeToTopGear
TopGear Taxi is a new video series from TopGear Magazine. Every episode features a new celebrity in a different (and entirely inappropriate) car being taken wherever they need to go.
WATCH MORE TOP GEAR:
Top Gear Taxi:
http://bit.ly/TG-Taxi
Drag Races:
http://bit.ly/TGDragRaces
Chris Harris Drives:
http://bit.ly/ChrisHarrisDrives
MORE ABOUT TOP GEAR:
Want to watch a bit of Top Gear on the internet? Welcome to the most comprehensive collection of official clips you'll find on YouTube. Whether you're searching for a caravan challenge, Ken Block in the Hoonicorn, cars versus fighter jets, Stig power laps or the latest Chris Harris Drives, you can find all the iconic films here. Make sure you're subscribed to the official Top Gear YouTube channel:
http://bit.ly/SubscribeToTopGear
This is a channel from BBC Studios, who help fund new BBC programmes.