2022 Aston Martin V12 Vantage Review: £265k, 700bhp, 200mph Supercar Tested | Top Gear
페이지 정보
작성자
관리자

(66.♡.79.115)
댓글
0건
조회
8회
작성일

22-05-11 19:36
본문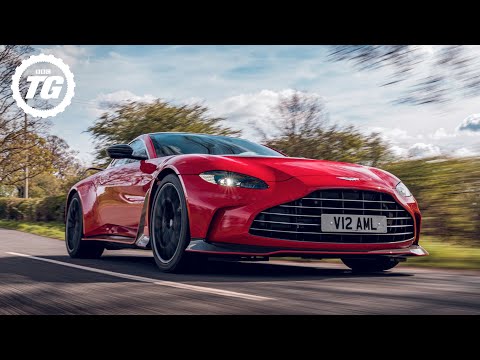 This is the new Aston V12 Vantage - the 5.2-litre twin-turbo V12 from the contemporary DB11 and DBS Superleggera stuffed into the comparatively small Vantage. Usually, a much more compact, lighter biturbo V8 sits in that nose.
This isn't a new idea though; AM has previous when it comes to V12s in Vantages - the original appeared in 2009, albeit with a touch more subtlety in the bodywork/aerodynamics department. In this iteration, you're looking at just under 700bhp, 550lb ft of torque and 385bhp per tonne - the latter a little down because V12s are well-known fatties. Still, a Vantage that does 0-62mph in the mid-threes and the double-tonne top end is not to be sniffed at.
Impressive performance figures, but does this fussier new version do the V12 Vantage formula justice? Allow Top Gear Magazine's Jack Rix to give you a history lesson on small twelve-cylinder Astons, and see if the latest stacks up against its predecessors...
Chapters:
00:00-1:36 Intro
1:37-3:20 V12 Vantage History Lesson
3:21-5:26 Styling + Specs
5:27-6:03 The Numbers
6:04-6:15 Start Up + Sound
6:16-7:03 New Features
7:04-8:44 Powertrain
8:45-9:38 Brakes + Steering
9:39-10:51 Ride + Driving Modes
10:52-12:49 Verdict
Subscribe to Top Gear for more videos:
http://bit.ly/SubscribeToTopGear
MORE ABOUT TOP GEAR:
Want to watch a bit of Top Gear on the internet? Welcome to the most comprehensive collection of official clips you'll find on YouTube. Whether you're searching for a caravan challenge, Ken Block in the Hoonicorn, cars versus fighter jets, Stig power laps or the latest Chris Harris Drives, you can find all the iconic films here.
Want to share your views with the team? Join our BBC Studios Voice:
https://www.bbcstudiosvoice.com/register
This is a commercial channel from BBC Studios.
Service & Feedback
https://www.bbcstudios.com/contact/contact-us/