Where is My Suzuki Jimny?
페이지 정보
작성자
관리자

(17.♡.97.203)
댓글
0건
조회
55회
작성일

20-01-21 05:00
본문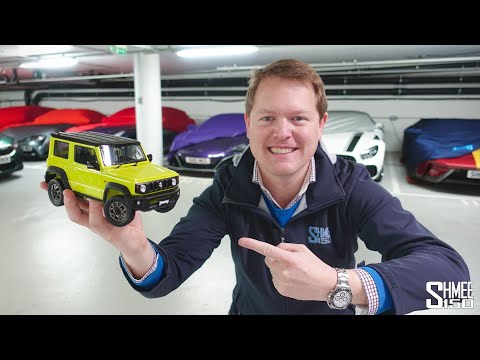 The Suzuki Jimny was a surprise addition to the Shmeemobile fleet when I bought it, but what became of the car and why is it no longer in the garage? Let's clear up the confusion along with some exciting news for the year ahead!
Spoiler alert!
As it happened, after the Jimny had arrived much later than anticipated and simultaneously my AMG G63 had come sooner than originally expected, it meant the gap was just a matter of weeks and as a result it rather changed my plans; particularly given this was just before my 3-4 months in the USA. As a result, as a friend of a friend had expressed interest in purchasing it, the logical move was to sell it, just let it go and clear open a space in the garage rather than have it sitting and to be honest not being used.
Not only did the G63 arrive, but also as soon as I was back from the USA both my AMG GT R Pro and Toyota GR Supra were ready for collection making it an overload of new cars in the garage and keeping things a little busy. With space in central London at a premium, and the relative disproportion to the value of a Jimny, it just didn't make sense to go down the original path of looking to install a Gmimi or G63 lookalike kit.
Having been asked this question thousands upon thousands of times in video comments, via DMs on all platforms and everywhere imaginable, hopefully the confusion is now cleared up as to what happened with my Suzuki Jimny.
Thanks for watching, Tim
Subscribe:
http://bit.ly/Shmee150YT
Website:
http://www.shmee150.com
Shop:
http://shop.shmee150.com
Instagram:
http://www.instagram.com/shmee150
Facebook:
http://www.facebook.com/shmee150