My Aston Martin Vantage GT8 3 Year Old UPDATE!
페이지 정보
작성자
관리자

(203.♡.246.131)
댓글
0건
조회
44회
작성일

19-12-10 05:00
본문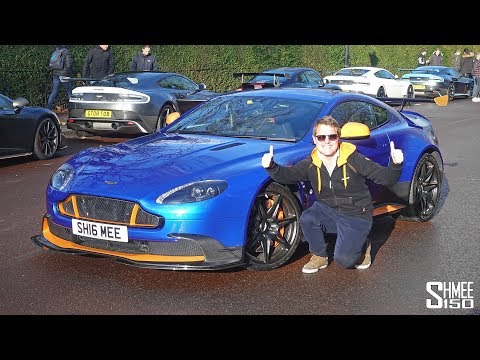 My Aston Martin Vantage GT8 is now 3 years old but that has never stopped the fun! The GT8 Club meets up in London on a winter morning with a strong line-up, and the perfect opportunity to see if all is running well after the recent mishap...
It's been a long time since my Road to GT8 series covered the build process of this very car back in 2016, but having taken delivery at the turn of the year means it has now reached 3 years old. As such that means the first MOT, a 3rd year service, and a decision to be made whether to extent the warranty or start playing around and maybe even giving it more power.
With a GT8 Club meet planned in central London, the perfect opportunity comes around to head over with a friend and his green GT8, to meet up with many more in Regent's Park. In attendance we have the Vantage V600, an AMG GT R Pro, Aston Martin DBS and McLaren 675LT amongst others.
It has to be said, my car has run incredibly well in the 3 years to date and the only concern has been an oil pressure sensor which turned out to be an easy fix. Outside of that as you'd hope it's run perfectly well over 7,000 miles with very little costs outside of the £600/700 annual service that's required.
You can follow the GT8 Club at
http://instagram.com/gt8.club
Thanks for watching, Tim
Subscribe:
http://bit.ly/Shmee150YT
Website:
http://www.shmee150.com
Shop:
http://shop.shmee150.com
Instagram:
http://www.instagram.com/shmee150
Facebook:
http://www.facebook.com/shmee150