Tavarish COMPLETED His Fast and Furious Lamborghini Murcielago!
페이지 정보
작성자
관리자

(66.♡.79.244)
댓글
0건
조회
29회
작성일

19-11-08 03:00
본문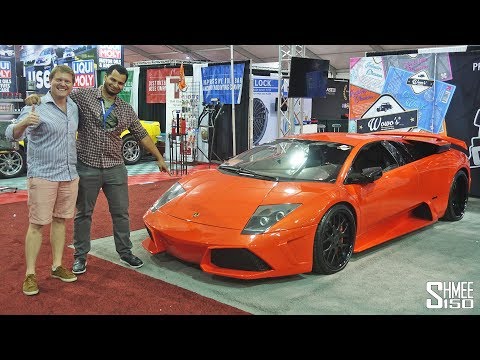 Tavarish's Lamborghini Murcielago from Fast and Furious is now complete! The huge project to bring back the Lambo from a very tough life is finished and presented to the world at SEMA in all its glory. Let's check it out as well as some of the highlights from the show.
After visiting Freddy's Wrench Every Day HQ last month in Florida, the works were still very much in progress with the Murcielago missing key parts like the headlights, front end, entire rear sections and even the wheels not yet being assembled. This was already significantly through the works from the horrendous state it was in when he purchased it for $80,000 after being the 'hero car' during Fate of the Furious.
To transform it from that into the final car shown here has been an immense effort and a huge congratulations goes to Freddy for the success to achieve the launch of it at SEMA. You can follow more of the car including the emotional first drive on his Tavarish channel:
https://www.youtube.com/tavarish
More from Eventuri:
https://www.eventuri.net/
Kudos to Rob Dahm:
https://www.youtube.com/emerciv
Thanks for watching, Tim
Subscribe:
http://bit.ly/Shmee150YT
Website:
http://www.shmee150.com
Shop:
http://shop.shmee150.com
Instagram:
http://www.instagram.com/shmee150
Facebook:
http://www.facebook.com/shmee150