I Had to Bring My Ford GT to its TRUE HOME!
페이지 정보
작성자
관리자

(17.♡.97.209)
댓글
0건
조회
23회
작성일

19-11-05 03:00
본문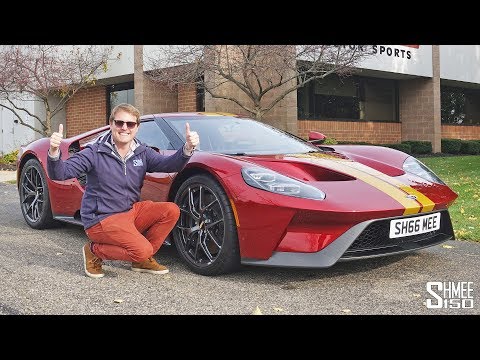 A box is ticked! I took my Ford GT to the true home of Ford in Detroit. My tour of the USA couldn't go by without bringing the ultimate Ford back to where it all began in Dearborn, Michigan, despite finding myself a little bit lost along the way...
Setting off from the incredible Lingenfelter Collection, the destination is rather unknown but to discover some of the elements of the Ford HQ. Almost immediately on the road the route has a halt in proceedings with a car that's on fire at the road side - fortunately with it looking like the passengers escaped unhurt.
The two main stops are to swing by The Henry Ford, home to the museum and educational facilities and then Ford World HQ to stop for a picture. I cannot believe that this trip has come to fruition and been in every way as epic as I could ever have dreamed that it would be. From start to end it's been insane but a real personal highlight to be right here with my own car from the other side of the Atlantic.
Thanks for watching, Tim
Subscribe:
http://bit.ly/Shmee150YT
Website:
http://www.shmee150.com
Shop:
http://shop.shmee150.com
Instagram:
http://www.instagram.com/shmee150
Facebook:
http://www.facebook.com/shmee150