REUNITED with My Ford GT in Los Angeles!
페이지 정보
작성자
관리자

(23.♡.232.233)
댓글
0건
조회
31회
작성일

19-10-07 02:00
본문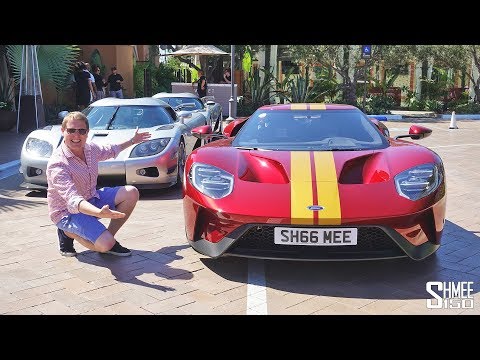 I'm back in Los Angeles are reunited straight away with my Ford GT! The fun immediately begins again with supercars everywhere and a convoy with two Koenigseggs for an amazing first day in LA. It's still insane that my car is here so far from home!
Having left from the USA about a month ago, @speedy_jeff very kindly stored my Ford GT in the mancave with a squadron of Koenigseggs where I'm very thankful that it's been looked after well. As such, after a stop in Orlando for a few visits, it was inevitable that I'd return straight away to pick it up just in time for the action to begin.
Pulling the car out of the garage, the first requirement is some fuel, saved by Yoshi's mobile gas delivery service, before heading right over to Lamborghini Newport Beach for the Supercar Show OC to check out what's around. Immediately afterwards is a convoy with the 2 Koenigseggs, wingless GT2 RS and Aventador SV... what a way to start back in California!
Thanks for watching, Tim
Subscribe:
http://bit.ly/Shmee150YT
Website:
http://www.shmee150.com
Shop:
http://shop.shmee150.com
Instagram:
http://www.instagram.com/shmee150
Facebook:
http://www.facebook.com/shmee150