My Exclusive First Drive in the New 2020 Audi RS7 Sportback!
페이지 정보
작성자
관리자

(66.♡.79.89)
댓글
0건
조회
26회
작성일

19-09-10 04:03
본문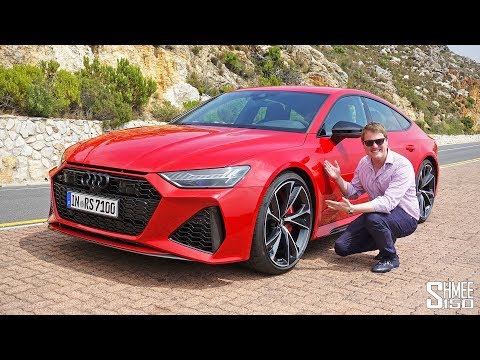 This is the brand new 2020 Audi RS7 Sportback and an exclusive first opportunity to discover all about it! Join me in South Africa for a first ever drive in the new flagship model as well as exploring the new design, technology and features of the latest generation car.
The Audi RS7 Sportback injects sportiness into the A7 platform thanks to the team at Audi Sport, with a more muscular appearance including wider arches all around, 22" optional wheels, as well as a 600hp 4 litre biturbo V8. The RS7 includes permanent all wheel drive with variable distribution as well new RS1 and RS2 driving modes to further refine the driving experience.
Ahead of the global introduction of the new Audi RS7 Sportback, join me near to Cape Town in South Africa for a very special opportunity to take a full and detailed in-depth look around it. From exploring the visual changes to the exterior, as well as all of the functionality inside from the Virtual Cockpit and new RS displays to the dual MMI screens, there's a lot to take in.
The RS7 is an MHEV, with the V8 supported by the 48V system enabling it to coast up to 160km/h or for stop-start below 20km/h. In total it produces 600hp, up 40hp from the previous generation, and 800nm, up 100nm from before, resulting in 0-100km/h times of just 3.7 seconds and on to a top speed of 305km/h with the optional increase from the standard 250km/h.
After taking in the exterior, it's time to head onto the road - and perfectly arranged for the occasion, a completely private and closed road with an opportunity to really get a feel for the RS7. This is where we can run through the Audi Drive Select and RS modes to discover the differences and options to configure it in custom ways.
A huge thanks to the team at Audi who made this possible, I hope you enjoy this very first look at the brand new flagship member of the A7 family, the RS7 Sportback!
Thanks for watching, Tim
Subscribe:
http://bit.ly/Shmee150YT
Website:
http://www.shmee150.com
Shop:
http://shop.shmee150.com
Instagram:
http://www.instagram.com/shmee150
Facebook:
http://www.facebook.com/shmee150