Bye Bye Ford GT! My Last Day in the USA
페이지 정보
작성자
관리자

(203.♡.247.14)
댓글
0건
조회
23회
작성일

19-09-09 02:00
본문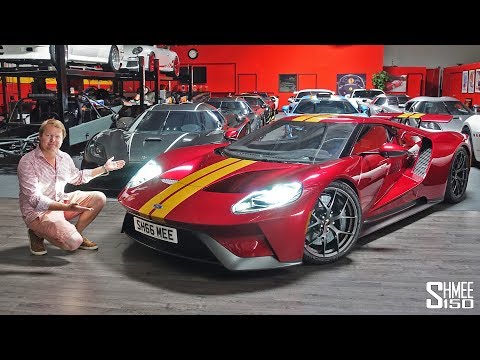 The last day has arrived and that means it's bye bye for now to my Ford GT! However, to go out with a bang, it's a Koenigsegg convoy to an amazing event and catching up Manny Khoshbin before explaining what's next; the Frankfurt Motorshow and collecting my new Toyota GR Supra!
Kicking off for the Koenigsegg cruise with @speedy_jeff in the CCX with Ghost Package, @slipperywhenwayne with the CCXR Trevita, @x_marc_the_spot with the Agera FE Vader and @dan_am_i in the McLaren Senna, we head on over to McLaren and Lamborghini Newport Beach who host the gathering with an incredible line-up. Amongst the sea of Lamborghinis, Ferraris and other supercars present, there are two Carbon Series Ford GTs, a black Senna, and then Manny Khoshbin also with his Marlboro livery McLaren Senna too!
So what's next? Well this is not the complete end of my tour in the USA! I'm heading now back to Europe for the IAA Frankfurt Motorshow before immediately returning to the UK to collect my brand new Toyota GR Supra! I cannot wait for those adventures which will start literally immediately with a few stops around Europe. Fast forward another week or two and I'm coming straight back for USA round 2!
Time was too tight for so many stops during the trip with my Ford GT, so this time around I intend to head to Las Vegas, Texas and some stops in the North East that I couldn't manage to visit before. The plans are in the works at the moment but all the details will follow in due course.
What a perfect wrap up to 2 amazing months travelling around, and creating videos daily along the way. The memories will stick with me forever having had my car here, a truly incredible experience so thank you for being with me on the journey and making it all possible.
Thanks for watching, Tim
Subscribe:
http://bit.ly/Shmee150YT
Website:
http://www.shmee150.com
Shop:
http://shop.shmee150.com
Instagram:
http://www.instagram.com/shmee150
Facebook:
http://www.facebook.com/shmee150