Alex Choi Reveals the Tesla Model 3 GADGET OVERLOAD!
페이지 정보
작성자
관리자

(146.♡.34.87)
댓글
0건
조회
25회
작성일

19-09-06 02:00
본문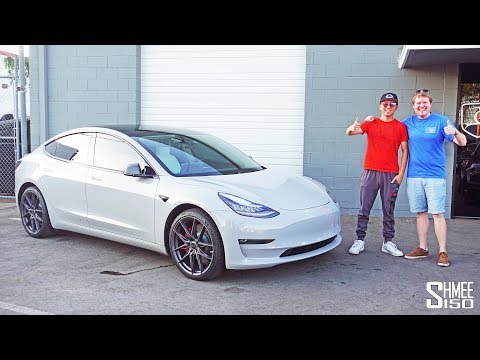 The Tesla Model 3 is overloaded with gadgets, tech and toys, so there's a lot to run through with Alex Choi and his Model 3 Performance Dual Motor! From the Sentry system, Dog Mode and driving in Autopilot, to the games installed and the controls from the App, let's check it all out.
This is my first experience of the Tesla Model 3, having driven the Model S and Model X P100d variants before, but that means discovering it all from the start. We'll run through all the software and functions that are present before heading out for a drive to see whether Autopilot stacks up too.
Thanks to Alex, you can follow him on his channel and Instagram here:
http://instagram.com/alex.choi
https://youtube.com/channel/UCo00rI10S3Wpk4hVkL5IDTg
You can find the Shmee150 Shop here:
http://shop.shmee150.com
This is Alex's referral code to get 5,000 miles of free supercharging:
https://ts.la/alex59352
Thanks for watching, Tim
Subscribe:
http://bit.ly/Shmee150YT
Website:
http://www.shmee150.com
Shop:
http://shop.shmee150.com
Instagram:
http://www.instagram.com/shmee150
Facebook:
http://www.facebook.com/shmee150