HYPERCAR HEAVEN! A Dream Car Collection in the USA
페이지 정보
작성자
관리자

(66.♡.79.87)
댓글
0건
조회
18회
작성일

19-08-10 02:00
본문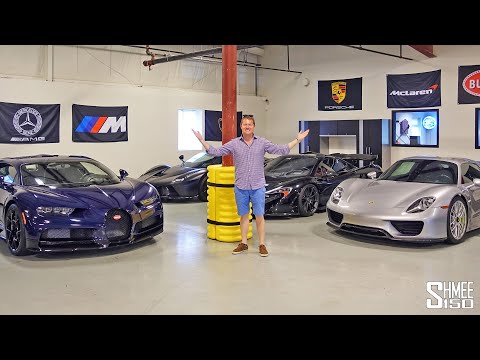 There are dream car collections and then there's hypercar heaven! Join me to explore this treasure trove of a private garage that's highlighted by the likes of the McLaren P1 GTR and Aston Martin Vulcan, along with the holy trinity of LaFerrari, P1 and 918, plus a Chiron and Veyron Vitesse pairing of Bugattis! I'm sure you'll agree, this is a sight to behold.
With an exclusive opportunity to access and share the collection, a huge thanks goes to the owner that made this possible. We can explore the private garage where the cars are all on display, where as well as those mentioned above others of note include a Porsche Carrera GT and GT2 RS, Lamborghini Aventador SV, Jaguar XJ220, Ford GT and Dodge Viper ACR.
Stored in a private facility, the cars are driven and used, the Vulcan and P1 GTR both regularly making track outings too. However, walking around and just taking it all in is something very special with some incredible cars kept together.
A special thanks also goes to Miller Motorcars who made the introduction, and supplied many of the cars seen, and in particular to Evan. You can follow both at:
http://instagram.com/millermotorcars
http://instagram.com/emc2ny
Thanks for watching, Tim
Subscribe:
http://bit.ly/Shmee150YT
Website:
http://www.shmee150.com
Shop:
http://shop.shmee150.com
Instagram:
http://www.instagram.com/shmee150
Facebook:
http://www.facebook.com/shmee150