Gumball 3000 Ferry CHAOS in Greece! First Drive to the Start
페이지 정보
작성자
관리자

(66.♡.79.85)
댓글
0건
조회
40회
작성일

19-06-11 02:00
본문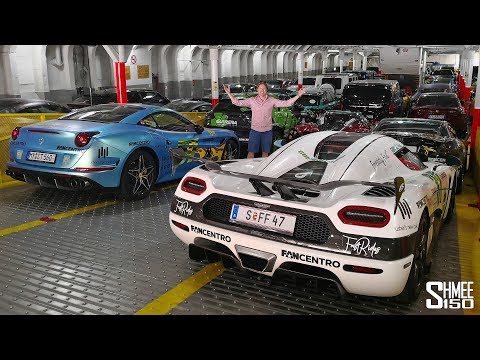 The Gumball 3000 gets started from Mykonos with the cars forming probably the most expensive ferry cargo load ever as they make their way to Athens for the start flag drop for the rally to be officially under way! However, before that, the carnage and chaos of the ferry gets things started.
Kicking off from the port on the Greek Island of Mykonos, there are around 100 Gumball 3000 cars that need to be loaded into the ferry to make it to Athens in time for the journey to really begin. However, this process was not quite so simple as it seems with the ferry boarding requiring a steep ramp angle that wasn't so supercar friendly. With some time, all the cars are aboard and it's over to the Greek mainland for a short drive to the capital.
Prior to the occasion I had no plan though for this, but fortunately Jordan of Team Skookum came to the rescue with his Verde HY-KERS Ferrari 812 Superfast - one of my favourite cars! You can find him and follow the rest of his adventures at:
http://instagram.com/teamskookum
Mission complete then, the cars arrived in Athens and ready next for the Gumball 3000 to get underway in full for the 21st annual rally!
Thanks for watching, Tim
Subscribe:
http://bit.ly/Shmee150YT
Website:
http://www.shmee150.com
Shop:
http://shop.shmee150.com
Instagram:
http://www.instagram.com/shmee150
Facebook:
http://www.facebook.com/shmee150