Can I Build a LEGO Porsche While Racing in a 911 Cup?! CHALLENGE
페이지 정보
작성자
관리자

(203.♡.248.192)
댓글
0건
조회
25회
작성일

19-06-07 02:00
본문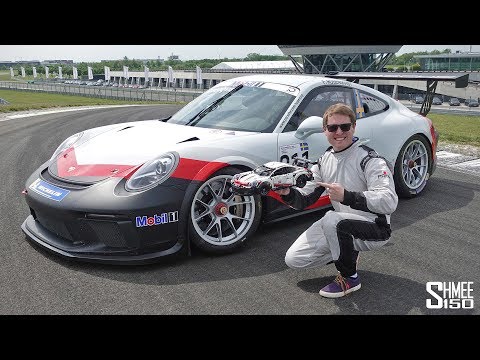 LEGO issued me a challenge... build the Technic Porsche 911 RSR model from the passenger seat of a 911 racecar on Porsche's test track in Leipzig! How do you think it's going to go? Let's find out...
Upon arrival in Leipzig, the first stop is to explore and discover the assembly of the Porsche cars that are built on site. The state of the art facility includes a brand new Quality Centre with features such as virtual reality systems to aid with the development of new cars. To follow the process through for the building of real Porsche cars, before we're on to my attempts at building the Technic equivalents, we head through where the painted bodies arrive on the line to where the marriage happens and they are connected to their powertrains.
Then it's back over to the track for something that I never thought I'd be trying to do, building a LEGO Technic 911 RSR in a real Porsche, while on the move, fast! With my workshop in the passenger seat of the 911 GT3 Cup car, we head out for some laps while I can attempt to piece together parts of the LEGO Technic RSR. The only question that remains, is how difficult will this challenge be and am I going to manage?!
Make sure to check out LEGO's video of the experience right here on Instagram, Facebook or Twitter:
https://www.instagram.com/p/ByTANkOgyGA/
https://www.facebook.com/watch/?v=621918851644102
https://twitter.com/LEGO_Group/status/1135967318482345985
Thanks for watching, Tim
Subscribe:
http://bit.ly/Shmee150YT
Website:
http://www.shmee150.com
Shop:
http://shop.shmee150.com
Instagram:
http://www.instagram.com/shmee150
Facebook:
http://www.facebook.com/shmee150