Chauffeured in the NEWEST BMW 7 Series Limousine at 260km/h!
페이지 정보
작성자
관리자

(66.♡.79.89)
댓글
0건
조회
53회
작성일

19-05-15 02:00
본문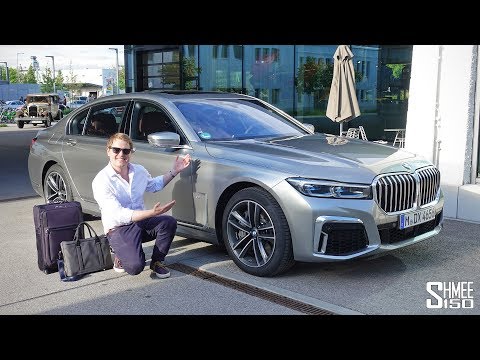 The new BMW 7 Series is loaded with tech, comfort features and luxurious finishes, so with a 750Li Limousine at my disposal let's experience what it's like to be chauffeur driven to Munich Airport!
With the L representing it being the long wheelbase version, and a 750i with a 4.4l twin turbo V8 making 530hp and 650nm, there's no shortage of power to breeze down the German Autobahn to reach the limited top speed of 260km/h in style and comfort. On the inside there are screens and displays galore, from the central touchscreen with the latest Operating System 7.0, and the driver's dashboard, to the double screens on the back of the front seats and even the rear seat tablet for various controls. These allow the control of commands by speaking to the system with "Hey BMW" or the press of a button for things like interior lighting or opening and closing the blinds.
With the 750Li also offering the larger amount of space for the rear passenger, it comes with the folding lounge seat and foot rest too, so we can experience what that is like while demonstrating many of the other features while blasting at high speed.
One of the biggest talking points though has to be the new grilles at the front, a widely discussed element of the design that really differentiates the facelift version of the new 7er.
Thanks for watching, Tim
Subscribe:
http://bit.ly/Shmee150YT
Website:
http://www.shmee150.com
Shop:
http://shop.shmee150.com
Instagram:
http://www.instagram.com/shmee150
Facebook:
http://www.facebook.com/shmee150