My First Drive in the AMG GT R Pro!
페이지 정보
작성자
관리자

(66.♡.64.53)
댓글
0건
조회
34회
작성일

19-04-09 02:00
본문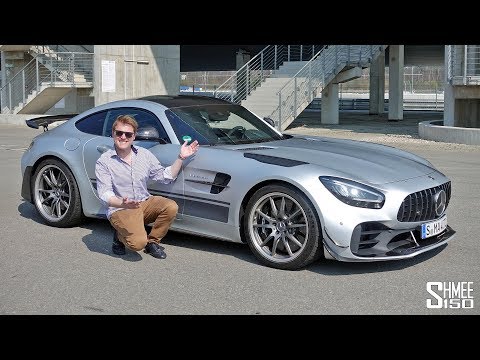 Let's explore the brand new Mercedes-AMG GT R Pro, the new and even more track focused version of the supercar from Affalterbach! After an amazing year with 30,000km in my AMG GT R, I'm looking to upgrade to a GT R Pro, so join me for a first drive on track to learn all about it and find out whether it will be worth the upgrade as a future Shmeemobile.
The AMG GT R Pro is going to be produced in limited numbers with just 750 units in total. Demand is high for the lighter car with increased aero, improved power delivery and revised suspension when compared to the GT R itself. While the engine remains as the 4.0 TT V8 making 585PS and 700nm, 25kg of weight is stripped out while new aero creates an additional 99kg of downforce.
To discover all about it, we're with AMG at Hockenheim, the German F1 Grand Prix circuit with an opportunity for some hot laps to really push on and get a feel for the changes. Driving in a lead follow setup behind DTM champion Bernd Schneider on the full track gives a great opportunity to discuss the increase downforce balance to the front while also experimenting with the different driving modes and 9-stage AMG traction control.
Regular viewers will have followed the last 16 months with my AMG GT R, during which it ventured far and wide from track days and Vmax runs to daily driving and Ikea shopping. It has cemented itself a solid place in my heart as one of my favourite cars to use, and having now experienced the Pro I would sincerely love to add one to the garage next. The UK allocation run will be incredibly limited and as of this moment has not been confirmed, but should I be lucky enough to do you'll know very soon!
Thanks for watching, Tim
Subscribe:
http://bit.ly/Shmee150YT
Website:
http://www.shmee150.com
Shop:
http://shop.shmee150.com
Instagram:
http://www.instagram.com/shmee150
Facebook:
http://www.facebook.com/shmee150