The Corvette ZR1 is the Fastest Vette Ever! | TEST DRIVE
페이지 정보
작성자
관리자

(66.♡.79.95)
댓글
0건
조회
60회
작성일

19-02-08 03:00
본문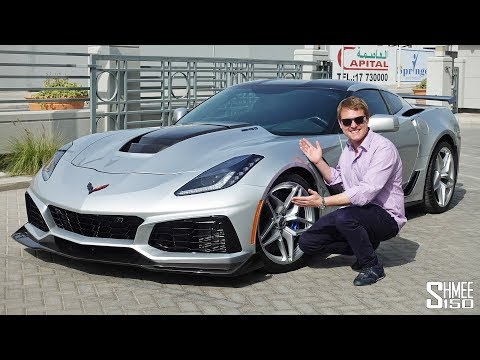 The new ZR1 is the most powerful Corvette ever with 765hp from a 6.2l Supercharged V8 and capable of a top speed up to 212mph! The ultimate track-focused variant of the C7 Corvette packs radical carbon fibre aero in a car that comes in at $124,000 - but, what's it like?
Join me at SMS Design and Performance to take a Corvette ZR1 with ZTK package with the low-drag wing for a drive to discover all about it. Kicking off with a walkaround to take in details like the engine bay where the carbon top cover makes part of the bonnet, to the facts and figures, it's then time to bring it into life. Out on the roads in a small convoy with a 911 GT3 and a WRX STi we go exploring and can take in the thunderous V8 grumble as well as the sheer ferocity of the power with 755bhp (765PS) and 969nm - incredible numbers and substantially up from the 650PS and 881nm of the previous Corvette Z06.
The most impressive thing though has to be the sheer amount of power and performance that's available for the money, with the fixed roof ZR1 starting at $120k and the convertible at $124k.
Thanks goes to SMS Design and Performance for hosting my visit:
http://instagram.com/smsdesignandperformance
Thanks for watching, Tim
Subscribe:
http://bit.ly/Shmee150YT
Website:
http://www.shmee150.com
Facebook:
http://www.fb.com/shmee150
Instagram:
http://www.instagram.com/shmee150