Check Out His BRAND NEW Ferrari 488 Pista!
페이지 정보
작성자
관리자

(192.♡.132.184)
댓글
0건
조회
43회
작성일

19-02-04 03:00
본문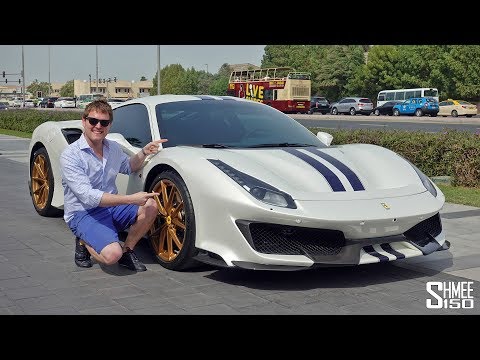 This is a beautiful Ferrari 488 Pista! I caught up in Dubai with RSM, Ranjit Sundaramurthy to check out his brand new car, fresh from collection and ready to go for a drive. Having not previously experience a 488 Pista at all, this was a first for me and also a great opportunity to chat to Ranjit about the car and his social media.
The Pista is the track-focused variant of the Ferrari 488 GTB, with more power from the 3.9l TT V8 and significant aero changes including the S-duct at the front. Finished in Bianco Italia, this particular car has the main stripes in Tour de France Blu with the contrast of the gold pinstripes and painted wheels.
Meeting up with Ranjit in Dubai we take a quick look around the car before getting in to go for a drive around Dubai to see some of the sights and get a feel for what the Pista is like. It was great to have a proper chat and you can follow his page at
http://instagram.com/ranjitsundaramurthy
Thanks for watching, Tim
Subscribe:
http://bit.ly/Shmee150YT
Website:
http://www.shmee150.com
Facebook:
http://www.fb.com/shmee150
Instagram:
http://www.instagram.com/shmee150