ASMR Calm Wash. Car wash like never before.
페이지 정보
작성자
관리자

(114.♡.129.158)
댓글
0건
조회
2회
작성일

20-09-11 22:00
본문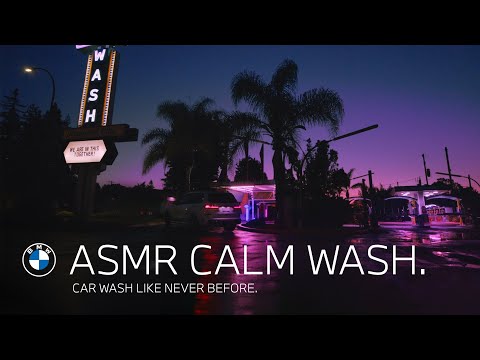 It's time for you to lay back and let all the stress and frustration go. There's no better place to do that than your BMW. Experience a car wash like never before and clear your mind in the meantime. Use your senses: hear the sound of the water dripping on the hood, feel the gentle touch of the foam and let the sponge wash your frustration off. Find your inner peace, chill, relax and unwind. You are in full comfort; your BMW is here with you.
Now, that you are in the right state of mind, the Sheer Driving Pleasure begins.
► For more upcoming videos subscribe to the BMW YouTube Channel:
http://b.mw/youtube-subscribe
► Explore More Videos:
Oddly satisfying BMW moments. Lean back and relax.
https://youtu.be/hi1f9kSF5a4
The secret life of the BMW X5. Enjoy International Mud Day.
https://youtu.be/HUQ7sok9ZKc
THE ART OF LEADERSHIP. The BMW 7 Series Sedan.
https://youtu.be/h7u67MtAQNY
► Follow BMW on Social Media:
Instagram:
http://b.mw/instagram
Facebook:
http://b.mw/facebook
Twitter:
http://b.mw/twitter
BMW Sheer Driving Pleasure