Sustainability: hype or real deal? - Changing Lanes #020. The BMW Podcast.
페이지 정보
작성자
관리자

(114.♡.130.237)
댓글
0건
조회
4회
작성일

20-09-05 22:00
본문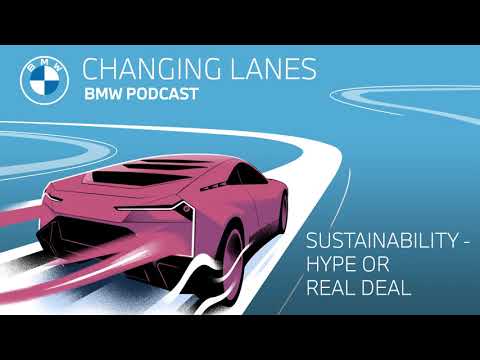 Just a marketing buzzword, or a real chance for companies like BMW? To find out, we invited two guests to our podcast to discuss sustainability: Daniela Bohlinger from BMW, and Michael Held from Steelcase, one of the world's largest and most innovative furniture companies. Both are working towards more sustainability, especially in terms of design and materials used for products.
Tune into this exciting episode, in which our podcast host Sara found out how sustainability and design are connected, what the dark side of the moon for products means, why sustainability is more than just not polluting the environment, and what office chairs and the seats in your BMW have in common. Oh, and if you were wondering what Dilbert comic strips and the reality of office space design have to do with each other... well, just hit play!
00:00 Intro
00:50 Introduction of guests
04:45 Definition of sustainability
05:35 Hype or good business
07:22 Circular economy
09:45 Sustainability in the BMW i3
11:43 Bonding of materials as a challenge
16:58 The right material choice and the right price
19:10 Appeal of recycled products for the customer
23:47 Floor mats as an exemplary challenge in sustainable design
27:10 Making sustainability visible in the BMW i3 and in general
33:58 Acceptance of beauty marks and imperfections in materials
39:52 Word association: sustainability heroes
44:07 Word association: sustainability setback
45:47 Word association: sustainability goal
48:43 Upcoming projects
53:05 Implementing sustainability in companies through design
55:52 The future of sustainable product design
If you want to read more about sustainability at BMW, go to:
https://www.bmwgroup.com/en/responsibility/sustainability-at-the-bmw-group.html
And if you are interested about sustainability at Steelcase:
https://www.steelcase.com/discover/steelcase/sustainability/
"Changing Lanes" is the official podcast of BMW. Subscribe for new episodes each week, in which our hosts take you on an exciting journey and talk about innovative technologies, lifestyle, design and more.
Make sure to subscribe to "Changing Lanes" on your favorite podcast platform:
Spotify:
https://b.mw/spotify
iTunes:
https://b.mw/iTunes
Google Podcast:
https://b.mw/GooglePodcasts
AudioNow:
https://b.mw/audionow
Deezer:
https://b.mw/deezer
#BMWPodcast #BMW #ChangingLanes