How to connect your BMW to the My BMW App – BMW How-To
페이지 정보
작성자
관리자

(114.♡.167.210)
댓글
0건
조회
10회
작성일

20-07-27 18:42
본문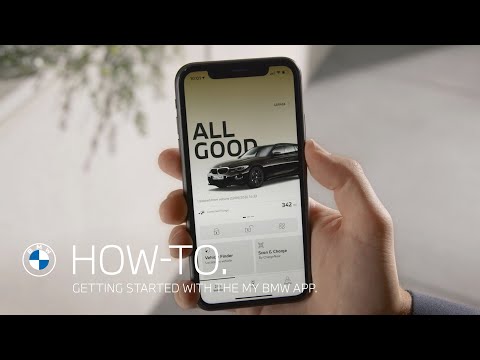 Learn in this video how to connect your BMW to the My BMW App. After downloading and installing the My BMW App, accept the terms and conditions and log in with your BMW ID, or create a new account. Define a 4-digit PIN to ensure that no other person who has access to your phone can make changes to your BMW's settings. To enjoy the full experience allow the My BMW app access to different apps on your phone. To add your vehicle, enter the 17 digits of your Vehicle Identification Number (VIN). Press "Help locating your VIN" to get additional information. Your VIN can be found in your vehicle registration documents and depending on your country on the driver's or passenger's side door frame or on the driver's side windscreen. After entering your VIN in the My BMW App, a security code will be sent to your vehicle, which is valid for three hours. Find the security code under "COM" and "BMW Messages". Enter the security code in the My BMW App and confirm. The process is now complete. There may be a waiting period until the vehicle you have connected is confirmed and displayed on the "Vehicle" tab. Enable remote services in order to use features such as locking or unlocking your vehicle via the My BMW App.
The My BMW App will be available from summer 2020 in selected markets. Other markets will follow.
You can download the My BMW App from Apple's App Store and Google's Play Store.
Check out the other videos in the BMW How-To Series and be sure to leave us your feedback in the comments below.
The BMW Driver's Guide app specifically describes the equipment and functions included in the vehicle. The Owner's Handbook is available as an app in many countries. You will find further information on the Internet at:
https://www.bmw.com/bmw_drivers_guide