We are united and there is so much joy to come.
페이지 정보
작성자
관리자

(114.♡.167.210)
댓글
0건
조회
8회
작성일

20-05-14 00:00
본문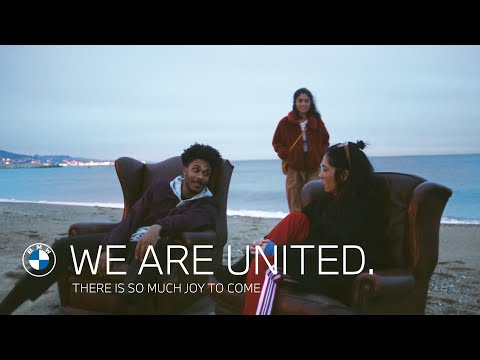 Life is a journey. A journey that suddenly took an unexpected turn. And now, here we are. Staying home for weeks. Some of us alone. Yet all of us united. And as we all have hope for a better tomorrow, our desire for freedom grows. Soon we will be wrapped up in each other's arms again. Sharing stories, not screens. Conquering the courts, winning hearts and losing ourselves… out there again. So, let's keep up our desire for freedom. Because life's a journey and there's so much joy to come.
► For more upcoming videos subscribe to the BMW YouTube Channel:
http://b.mw/youtube-subscribe
► Explore More Videos:
The art of leadership. The BMW M8 Competition Gran Coupé.
https://youtu.be/ZTVWRp704fQ
Unplug and Play. The BMW Plug-in Hybrid Fleet.
https://youtu.be/g8t_jXuO-Gk
Retirement is about exploring your wide open future.
https://youtu.be/9rx7-ec0p0A
► Follow BMW on Social Media:
Instagram:
http://b.mw/instagram
Facebook:
http://b.mw/facebook
Twitter:
http://b.mw/twitter
BMW Sheer Driving Pleasure