페이지 정보
작성자
관리자

(17.♡.97.209)
댓글
0건
조회
25회
작성일

19-10-02 07:00
본문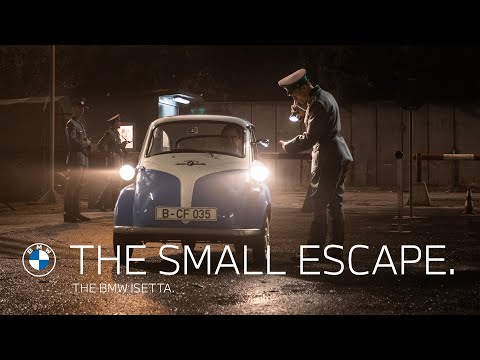 1964. Berlin is a divided city. Flight from the German Democratic Republic is punished with an order to fire. Still, many people desperately try to cross the border. They forge identity papers, dig tunnels, climb into hot-air balloons and hide in cars going to the West - towards freedom.
But as large vehicles are getting controlled more frequently and thoroughly, a West Berliner has a seemingly impossible but ingenious idea: the smallest and most inconspicuous car available at the time, the BMW Isetta, should help him smuggle a man across the border into the West.
For all backgrounds to the true history of the spectacular escape, read the article here:
https://b.mw/isetta_escape_story
► For more upcoming videos subscribe to the BMW YouTube Channel:
http://b.mw/youtube-subscribe
► Explore More Videos:
The all-new BMW 3 Series Touring.
https://youtu.be/SbgqqR67_gI
The all-new BMW 1 Series. Official Launch Film.
https://youtu.be/D7nUGNpQjB0
BMW Vision M NEXT. Official Launch Film.
https://youtu.be/81wHqxnWeHQ
► Follow BMW on Social Media:
Instagram:
http://b.mw/instagram
Facebook:
http://b.mw/facebook
Twitter:
http://b.mw/twitter
BMW Sheer Driving Pleasure