How-To. Using the BMW Seat Back Storage Pocket.
페이지 정보
작성자
관리자

(66.♡.79.113)
댓글
0건
조회
10회
작성일

22-05-13 19:00
본문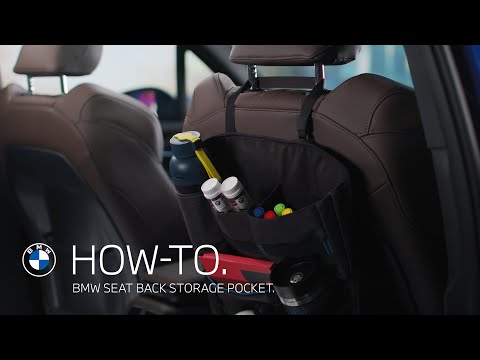 Learn in this video, how the BMW Advanced Car Eye 3 Pro provides recordings from additional front and rear vehicle cameras: Professionally installed by your BMW Dealer in your BMW. Start your vehicle to turn on the display or push the power button on the front camera. Tap the home symbol on the touch screen to enter the menu. Here you can adjust the camera image, recording settings, the display or sound volume. For more comfortable control use the Advanced Car Eye 3 mobile app. While driving, your Advanced Car Eye Pro camera can record the traffic in your front and rear view continuously in a one-minute-time-frame. By going to the Recording Settings and selecting "G-sensor only", the cameras are only triggered by vehicle impacts. Such events are recorded from 10 seconds before to 50 seconds after it. Adjust the sensitivity of the integrated G-sensor to react to minor or heavier impacts. In Parking mode, the Advanced Car Eye 3 Pro cameras can also be activated and record automatically. Again, this can be by physical impact from outside or when the cameras motion sensors detect movements close to the vehicle. Of course, both trigger sensitivities are adjustable as well. Start recording by pressing the REC button on the front camera, in the app or by simply using your voice by saing: "Hi camera, save video." Your recordings are stored on the SD card in the front camera and can be viewed and archived on your smartphone or display. Take out the SD card to process the video files on another device.
Check out the other videos in the BMW How-To Series and be sure to leave us your feedback in the comments below.
The BMW Driver's Guide app specifically describes the equipment and functions included in the vehicle. The Owner's Handbook is available as an app in many countries. You will find further information on the Internet at:
https://www.bmw.com/bmw_drivers_guide