Exploring the first-ever BMW iX
페이지 정보
작성자
관리자

(66.♡.64.171)
댓글
0건
조회
27회
작성일

21-06-29 21:35
본문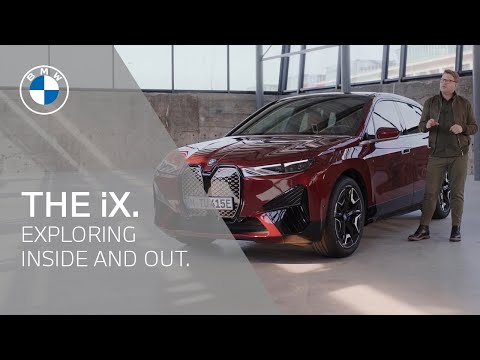 Ready to get up to speed on the first-ever BMW iX? Meet the latest BMW iDrive technology, discover flexible charging solutions and say hello to our sustainable design. This is the Ultimate Electric Driving Machine and we're here to give you a closer look at our latest model.
Want to learn more? Share your questions on the first-ever BMW iX below.
00:00 Intro
00:45 Exterior
02:37 Interior
03:23 Charging solutions
06:30 Digital features
► For more upcoming videos subscribe to the BMW YouTube Channel:
http://b.mw/youtube-subscribe
► Explore More Videos:
"The power of action." The first-ever BMW iX and the first-ever BMW i4.
https://youtu.be/loYO_aNqYOI
Feel the beat. The BMW iX maiden voyage through the night.
https://youtu.be/dQn0_k2XhbQ
What's your reason not to change? The first-ever BMW iX.
https://youtu.be/1XHr98Foq-w
► Follow BMW on Social Media:
Instagram:
http://b.mw/instagram
Facebook:
http://b.mw/facebook
Twitter:
http://b.mw/twitter
#BMW #THEiX
BMW Sheer Driving Pleasure
__
BMW iX: Power consumption in kWh/100km: 21.0 (WLTP*). * Figures are preliminary and based on forecasts; not officially confirmed. Further information:
www.bmw.com/disclaimer

Official
data on power consumption and electric range were determined in accordance with the mandatory measurement procedure and comply with Regulation (EU) 715/2007 valid at the time of type approval. In case of a range, figures in the NEDC take into account differences in the selected wheel and tire size; figures in the WLTP take into account any optional equipment. WLTP values are used for assessing taxes and other vehicle-related charges that are (also) based on CO2 emissions, as well as for the purposes of vehicle-specific subsidies, if applicable. Where applicable, the NEDC values listed were calculated based on the new WLTP measurement procedure and then converted back to the NEDC measurement procedure for comparability reasons. For more information on the WLTP and NEDC measurement procedures, see
www.bmw.de/wltp.

For
further information about the official fuel consumption and the specific CO2 emission of new passenger cars can be taken out of the "handbook of fuel consumption, the CO2 emission and power consumption of new passenger cars", which is available at all selling points and at
https://www.dat.de/angebote/verlagsprodukte/leitfaden-
kraftstoffverbrauch.html.