The all-new BMW 3 Series. Official TVC.
페이지 정보
작성자
관리자

(203.♡.247.64)
댓글
0건
조회
26회
작성일

19-02-28 00:07
본문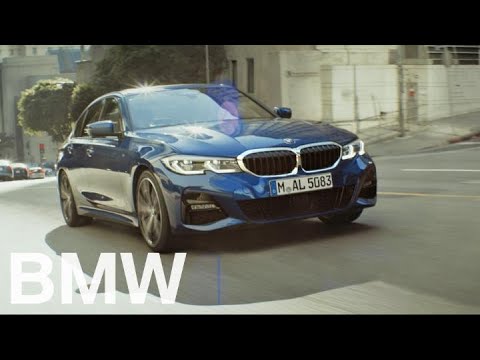 The BMW 3 Series stands for leadership towards the future. It has modern clear-cut lines, contours and technologies that speak to its cutting-edge quality. A new design language is communicated by its optimized aerodynamics, the glass roof with a slide and lift function and its sporty proportions. Among the many innovations included in it are new shock absorber machinery, laserlight headlights that reach nearly twice as far as conventional ones and a digital key in the form of the Connected app on your phone. The large-surface screen grouping of the instrument cluster and Control Display as well as a wide selection of driver assistance systems make the drive smooth and effortless. With its clear surface layout and driver-focused cockpit, driving pleasure was never so easy to have.
Through energy and dance, this TV Commercial conveys not only the many features of the BMW 3 Series, but the joy and passion that it embodies.
In the opening scenes, a man and a woman dance towards a four-door BMW 3 Series Sedan. One of them unlocks the car with the Connected app and they drive along the highway until they encounter an Asian street market. It looks like they are stuck in the crowded street, but they simply use the reversing assistant to get back on to the road and drive off. After they have passed a group of street dancers, they decide to play a trick on them:
The man uses an app to turn off the music and the dancers stop. They can only resume when he presses the button again. When they are near their destination, the BMW Intelligent Personal Assistant tells them where to park. After scoring a full strike in the next scene, the couple rushes out of the bowling alley – only to find the BMW 3 series pulling up in front of them, ready to be driven.
If you want to know more about the all-new BMW 3 Series, take a look here:
http://b.mw/3seriesSedanYT
More BMW 3 Series video content can be found in this playlist:
https://www.youtube.com/playlist?list=PLa5S6UwF22II9TomHsf5-5TphcRwKhMHM